The shower is the star
Wellness at home – switch off and recharge with the perfect shower
Wünschen Sie sich einen Ort zum Abschalten und Auftanken vom Alltag? hansgrohe sagt Ihnen, was Sie für mehr Wellness zuhause brauchen. Bereits mit wenigen Schritten verwandeln Sie Ihr Bad in ein Zentrum der Entspannung: Die Möglichkeiten reichen von einer Handbrause mit mehr Strahlarten bis zur Regendusche XL. Ob Renovation oder Neubau: Lassen Sie sich inspirieren!
The easy way to relax after a hard day
Our daily routines are shaped by fast-paced living and diverse requirements, and there often isn't enough time for therapeutic relaxation. Are you wondering how to transform your bathroom into the perfect place for a burst of freshness in the morning or a relaxing retreat where you can switch off in the evening? hansgrohe is here to help with a broad range of shower products. Give your bathroom the once-over and plan the amount of outlay and work you want to put in. You could even handle one of the vital improvements yourself by replacing your old hand shower. hansgrohe shower systems and large overhead showers are great for even more wellness. And last but not least, learn to love the comfort of thermostatic mixers, as they provide a consistent feel-good temperature under the shower.
Instant therapeutic relaxation
The simplest recipe for a more indulgent shower: A hand shower with state-of-the-art technology is the first stepping stone to your personal oasis. Try it out with the innovative PowderRain jet. The gentle jet and thousands of micro-droplets create a wonderfully pleasant feeling all over the skin. Be enveloped in a cocoon of water in your shower and wash away the stresses of daily life. It is so easy to upgrade your shower: unscrew the old hand shower and replace it with the new one. Done!

The PowderRain jet type can be enjoyed in a number of variants: For example, you can combine the hand shower with an adjustable shower rail. The micro-fine feel-good setting is available in shower systems and overhead showers as well as in products in the new Rainfinity line (available from July 2019).  
Home wellness tip: PowderRain jet type and more
HGHBWMediaGalleryImageElementComponentModel (8808921269308@5)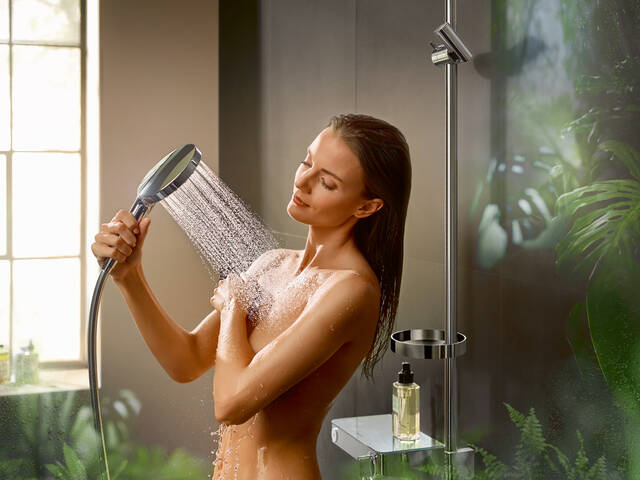 HGHBWMediaGalleryImageElementComponentModel (8808921039932@5)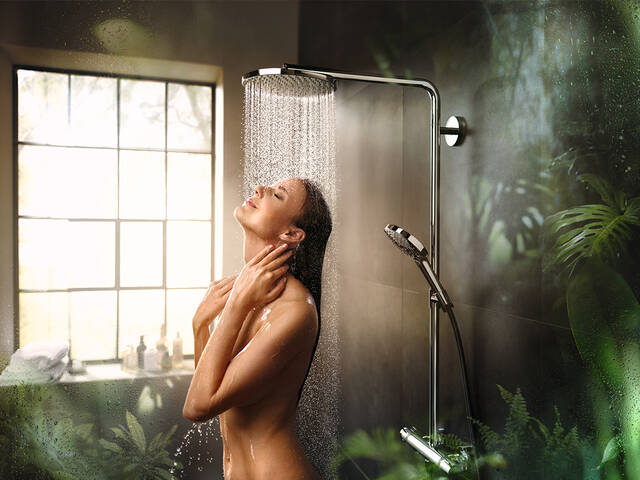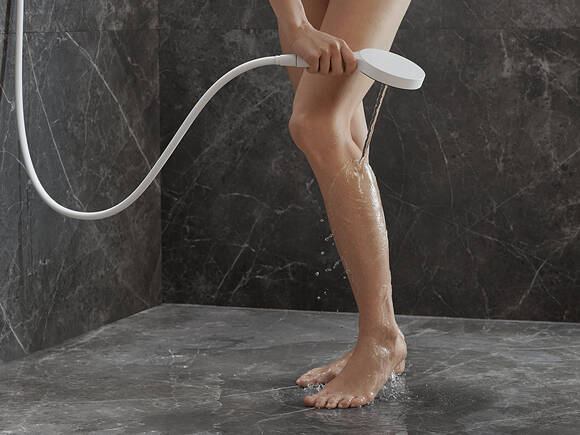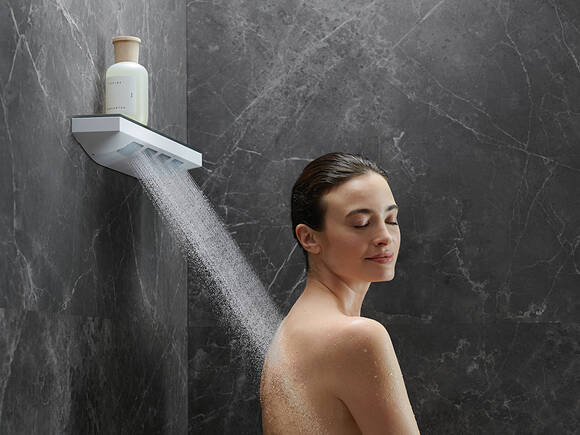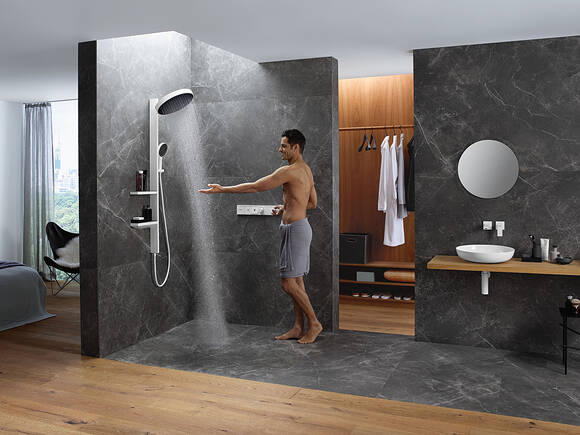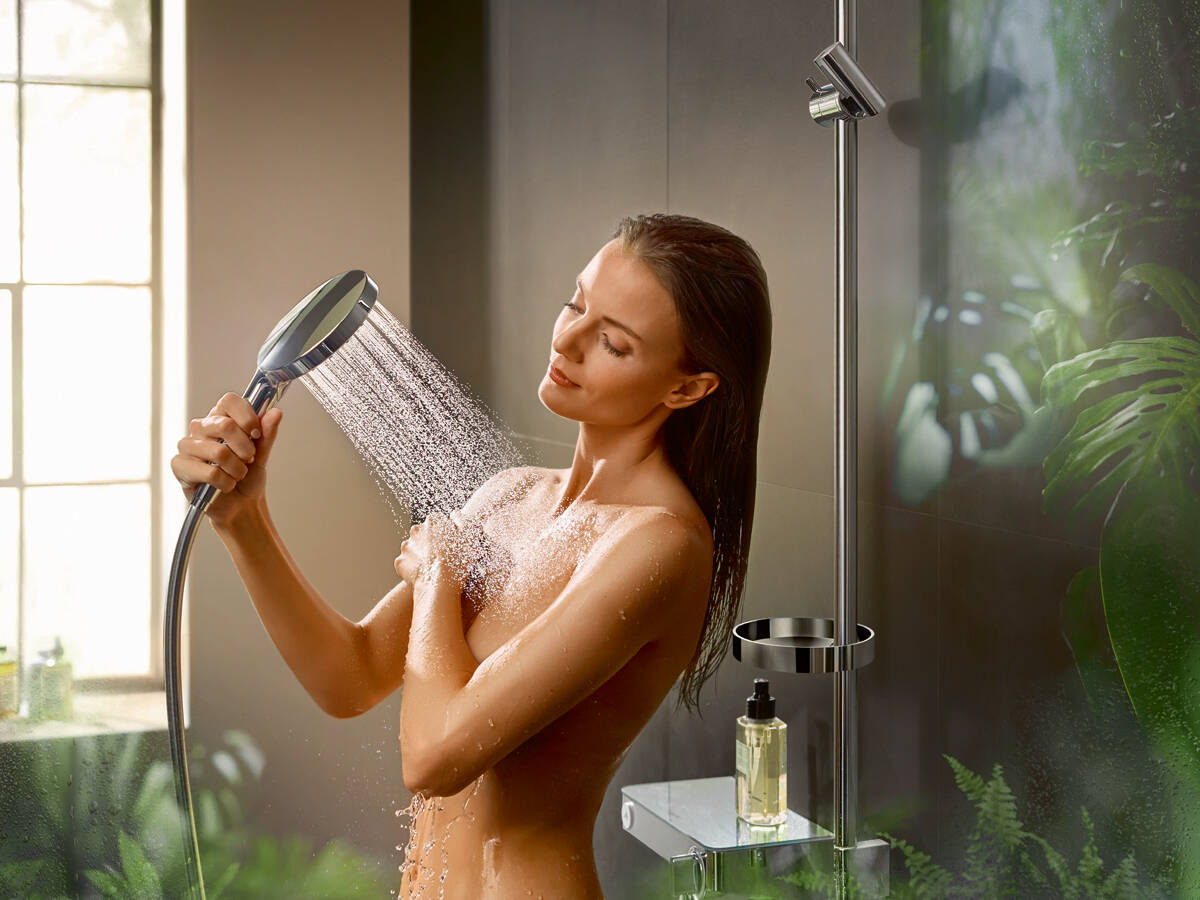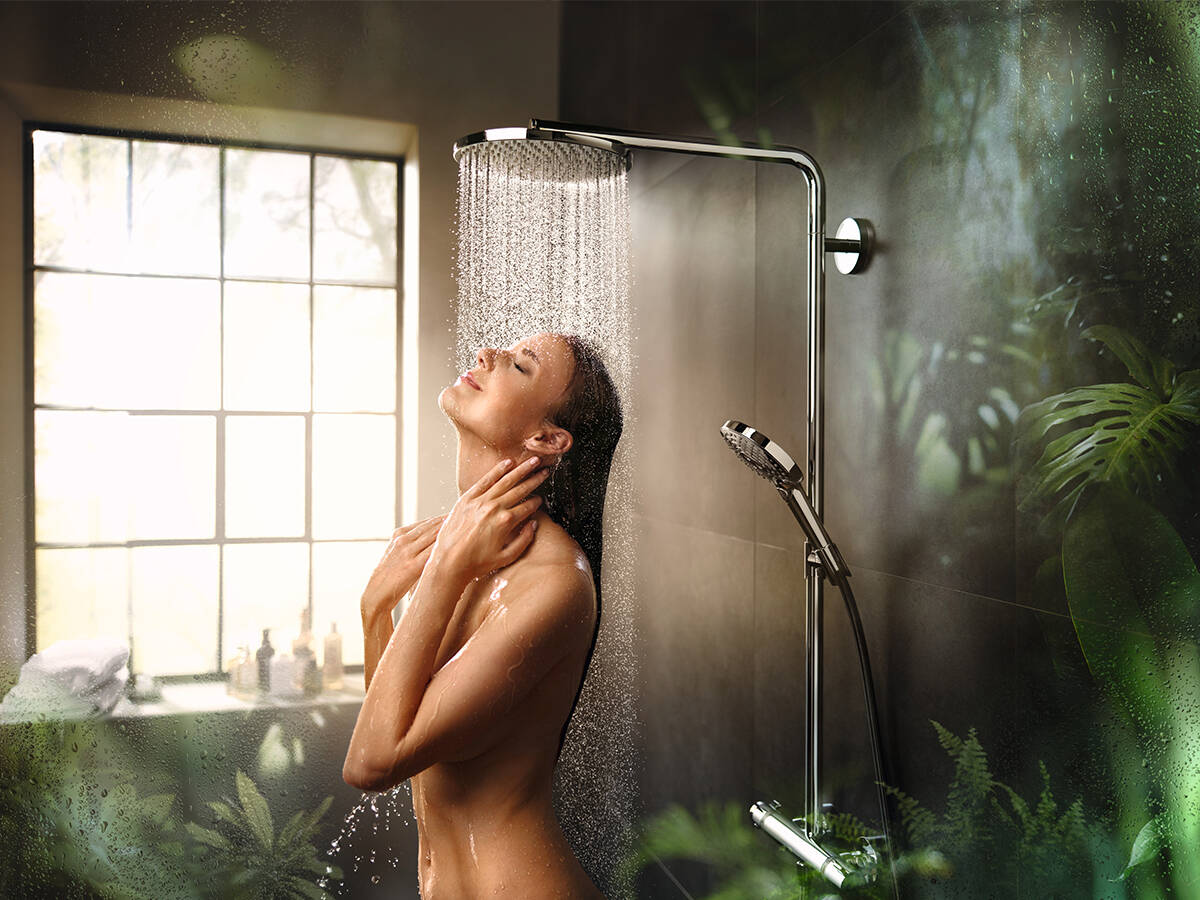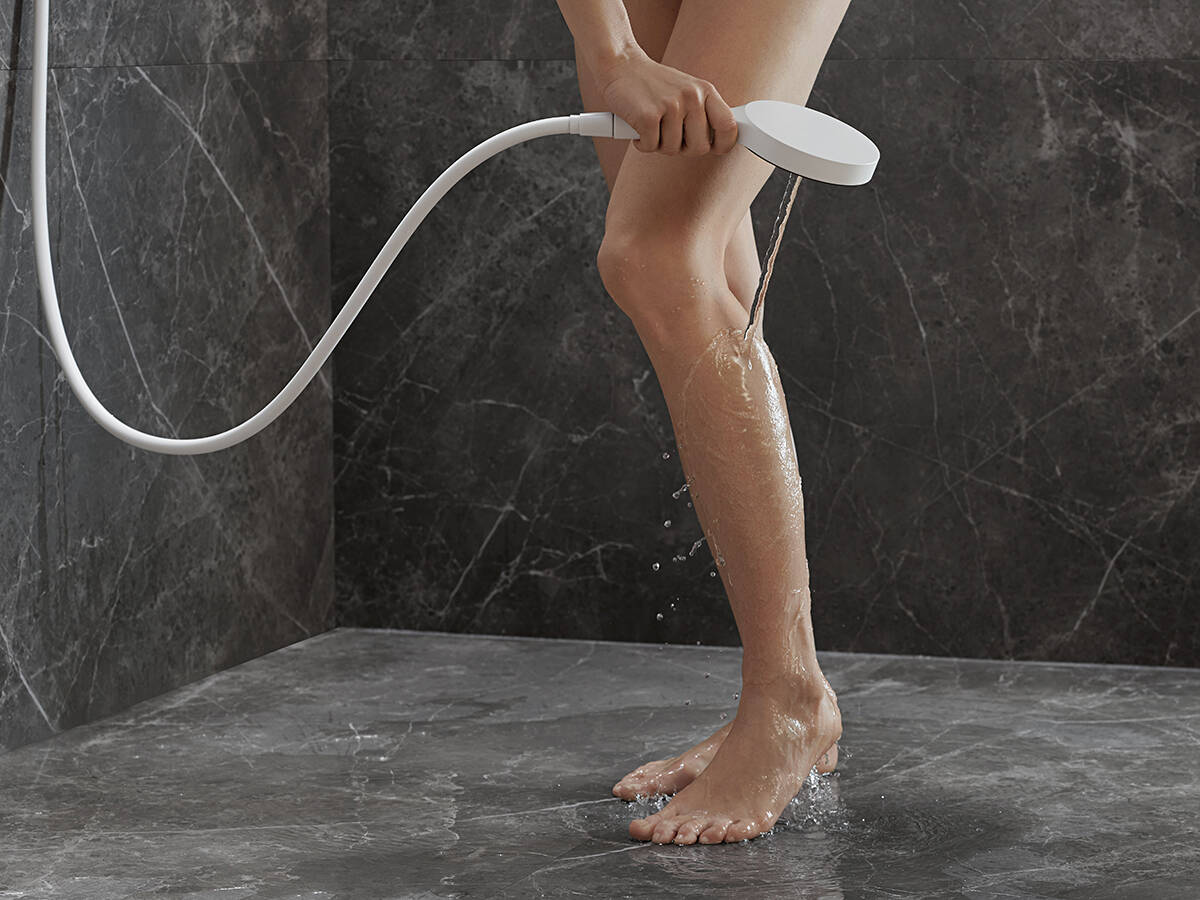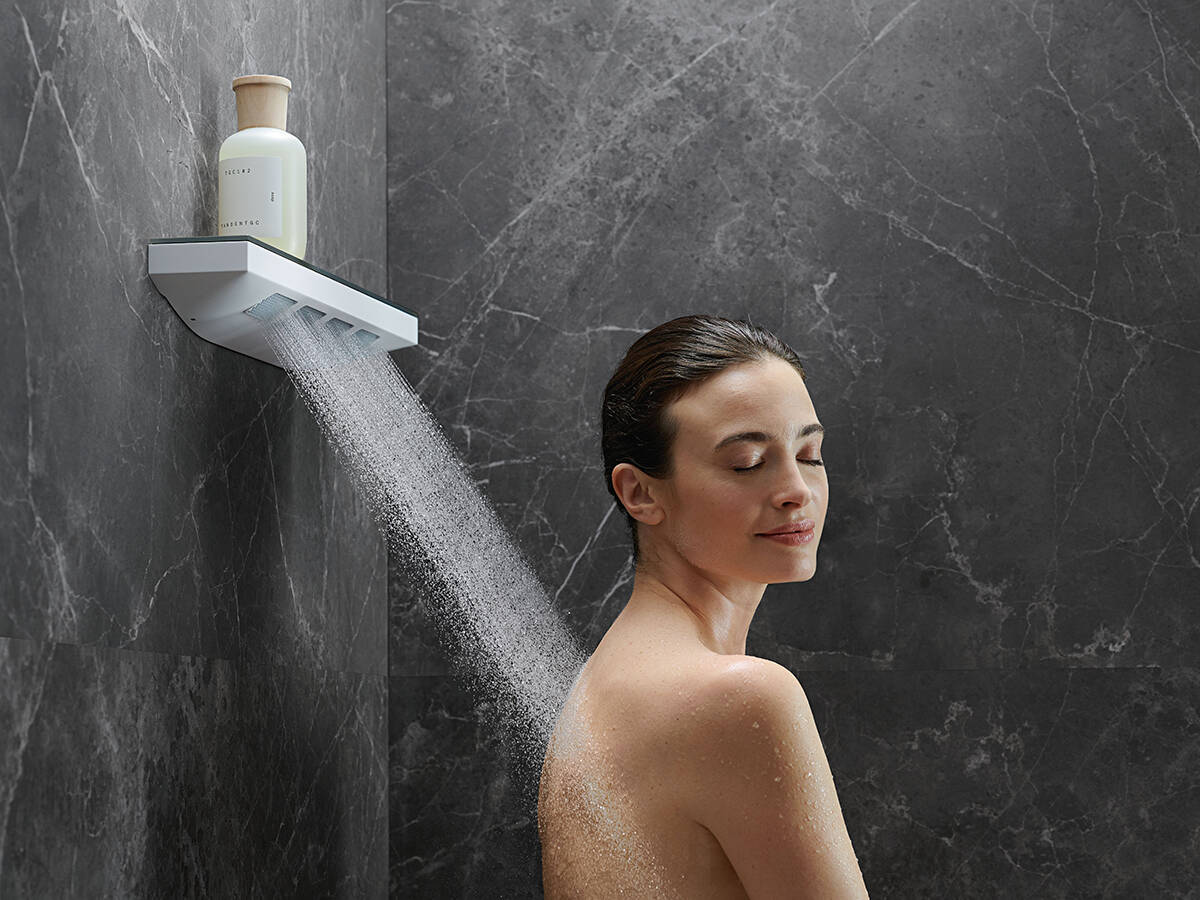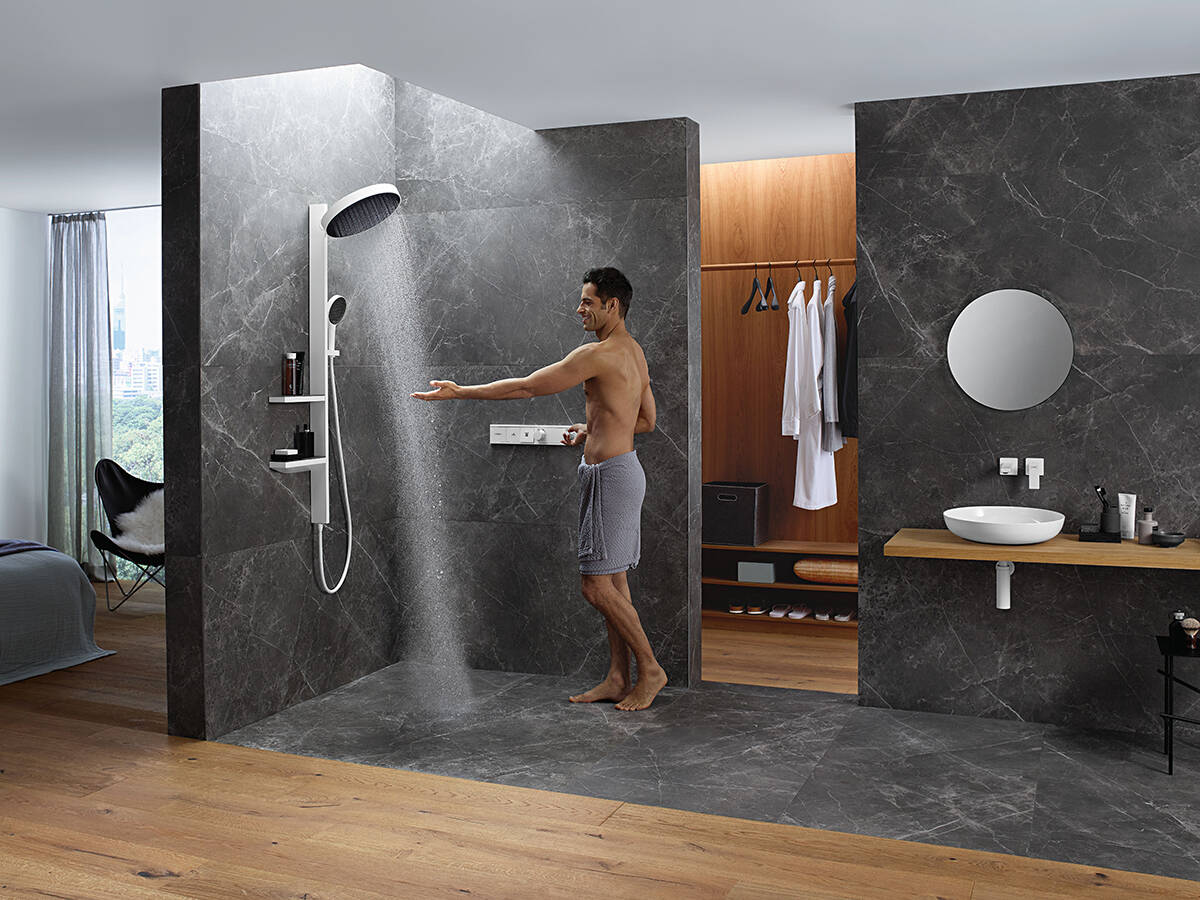 Bathroom renovation: more wellness with shower systems and overhead showers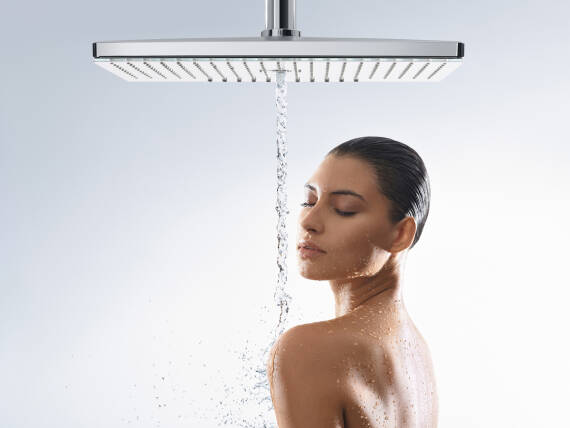 Think about how far you want to go with transforming your bathroom into a wellness oasis. Should the old connections be reused? Or do you dream of a new overhead shower for a relaxing XXL rain shower? Whatever you choose, your local specialist partner is the right person to talk to, as they will support you with all your renovation needs. You can also find a broad choice of suggestions and ideas at hansgrohe:
Shower panels and showerpipes are installed on existing wall connections so that new pipelines do not need to be installed. The shower system combines the hand and overhead shower into one product, and is combined with a thermostatic mixer in most cases. Choose a one-, two-, or three-jet overhead shower to go with this combination: The simplest way to make the dream of a rain shower come true.
For overhead showers, which are slightly more complicated to install, there are many indulgent and relaxing options available: The Mono jet type in the Rainmaker Select is a small massage therapist on hand day in, day out. The focussed relaxation jet can loosen off tense muscles and provide the same effects as a traditional water treatment by alternating between hot and cold temperatures. Or opt for the powerful RainFlow gush spray for a waterfall in your own refuge. 
Diese Duschen sorgen für großes Wellness-Vergnügen
+5
Everything on the watch list
Product noted
Product saved for 30 daysTo the notepad
The product could not be saved.
Please try again.
Feel good with light, colour and media
You can do even more to turn your bathroom into a feel-good room: Atmospheric lighting, for example, can create a welcoming ambiance. And why not create the perfect musical accompaniment for your spa experience? More tips for your feel-good bathroom:
Clear shapes and room layout lend the bathroom a tranquil look and create space for splashes of colour.
Create transparency. Open rooms and glass look uncluttered, ensuring a harmonious vibe.
The aesthetic quality of natural materials, from warm wooden hues through to exposed concrete, is part of the current trend and will transform your bathroom into a cosy retreat.
Trusted partners
Find bathroom showrooms in your area
hansgrohe Loading showroom data
An error occurred. Please reload the page.