For those with an eye for quality
Refined bathroom featuring individualised design and high-quality furnishings
Modern architecture offers the appropriate setting for creating a customised and elegantly furnished bathroom. Select materials with different surface structures form the basis for creating a high-quality interior. Creative use of the space can help you design an exclusive spa area in your bathroom. Innovative technologies offer efficient water indulgence.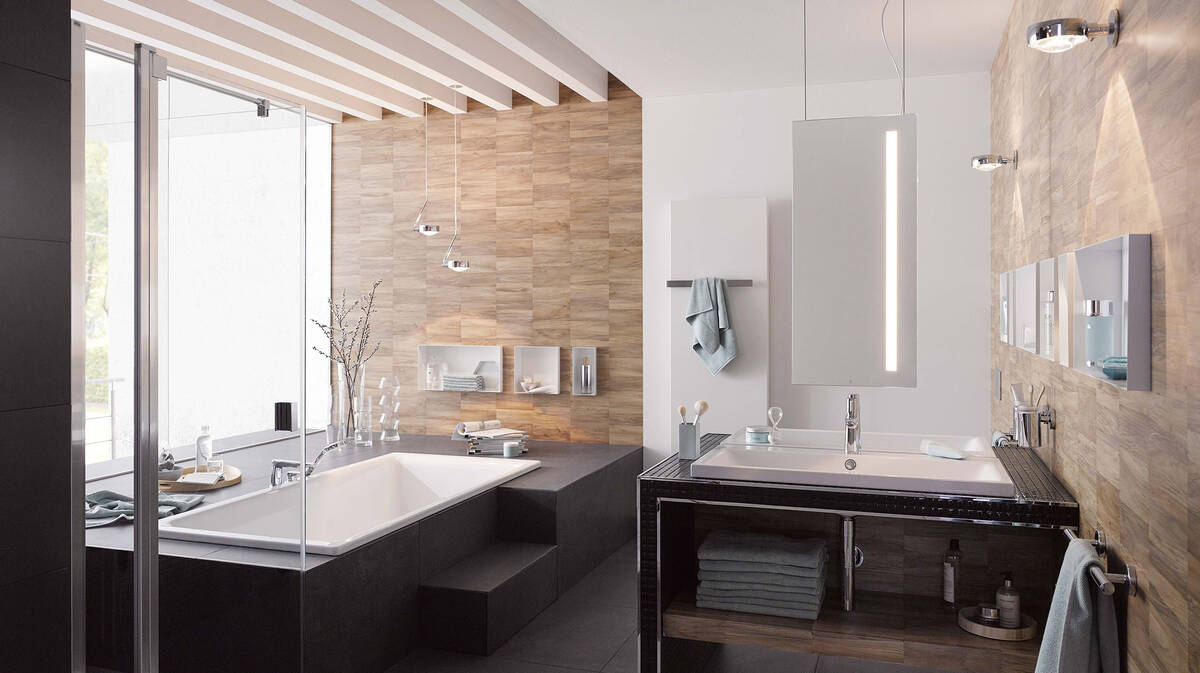 +3
Everything on the watch list
Product noted
Product saved for 30 daysTo the notepad
The product could not be saved.
Please try again.
Exclusive water indulgence in a refined bathroom
Bathroom design featuring high-quality materials and ergonomic functionality
Are you planning your new home in modern architecture, and would you like to create a refined bathroom as an expression of your own individual style? Design an interior using high-quality furnishings and use a variety of materials creatively. A floor of dark grey natural stone forms the elegant basis for the personalised feel-good area. Large wall surfaces with tiles in a modern wood finish increase the exclusive effect and at the same time add warmth to the ambience. A platform creates a second level in the room: this opens up additional design areas. The elevated position is reserved for the bath tub, which is the main focus of the spa area. You can enjoy relaxing moments looking outdoors while bathing. The elegant furnishings are completed by a floor-level shower and a wash basin for two people.
Innovative technologies and ergonomic comfort, for efficient water indulgence
The innovative design of the hansgrohe Talis mixers offers unrestricted usability and the sustainable use of resources. At the wash basin, you control the water via an intuitive button (Select). With its elegant shapes, the Rainmaker Select shower system fulfils the requirements for exclusive design. The artfully glazed spray disc with a white background on the large overhead shower offers aesthetic enjoyment and enables you to enjoy water in all its variations.
HGHBWMediaGalleryImageElementComponentModel (8802587706428@2)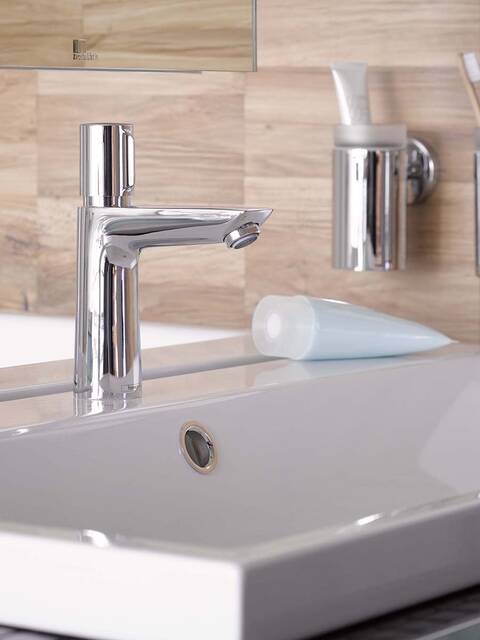 HGHBWMediaGalleryImageElementComponentModel (8802587739196@2)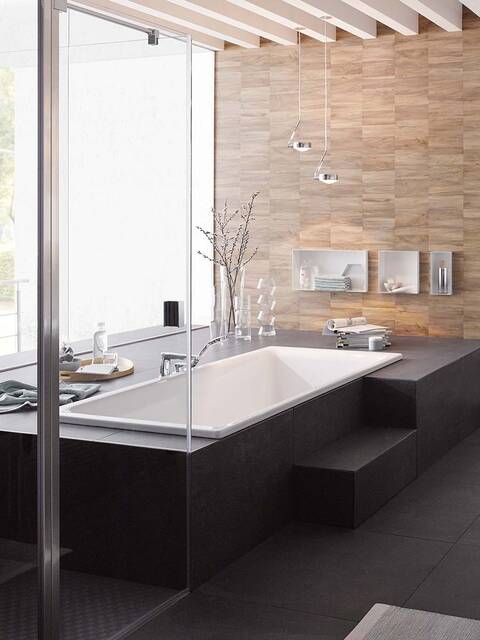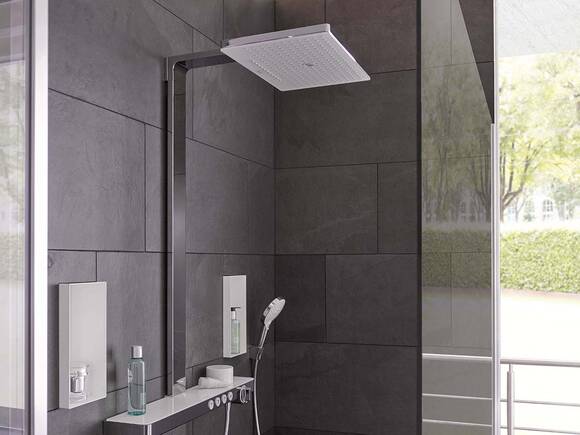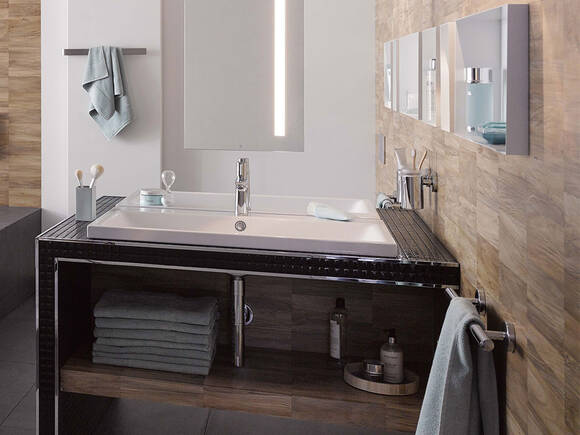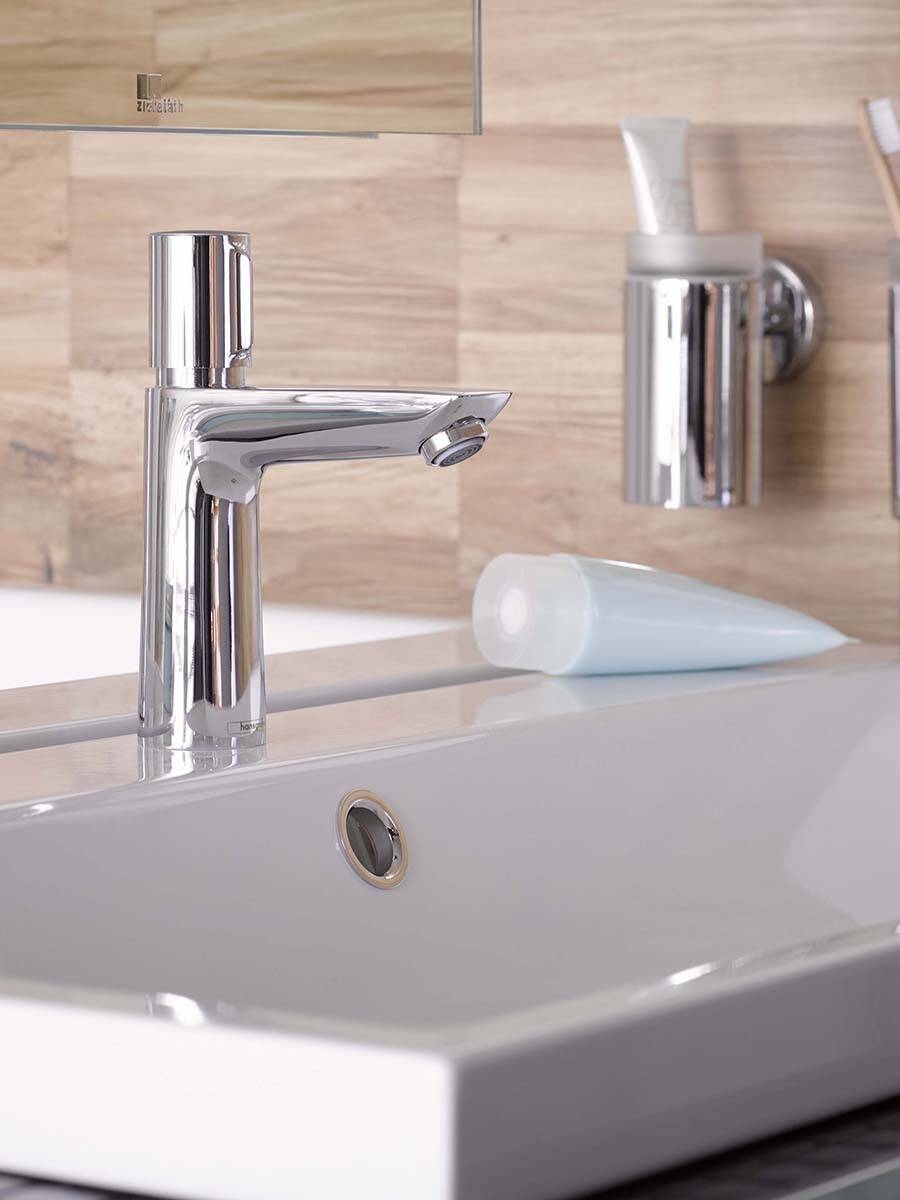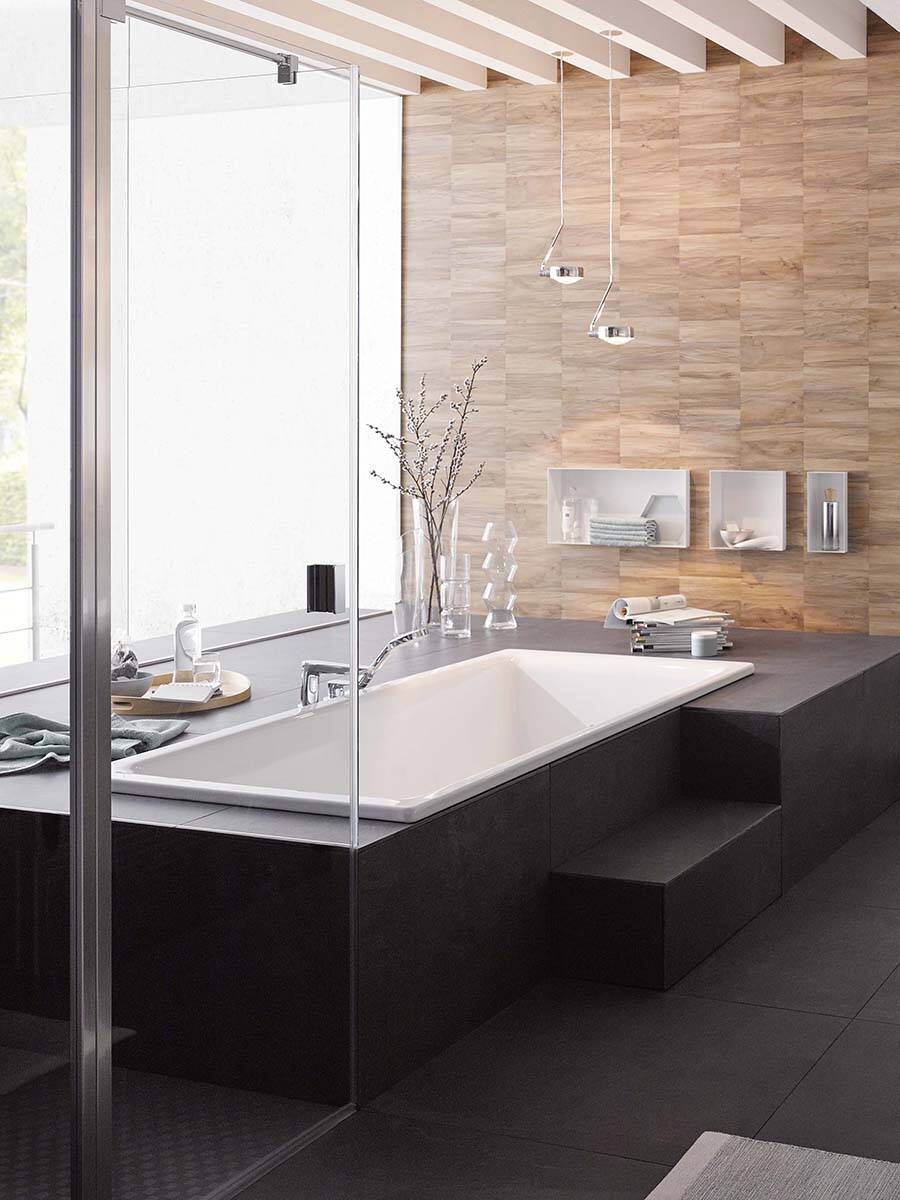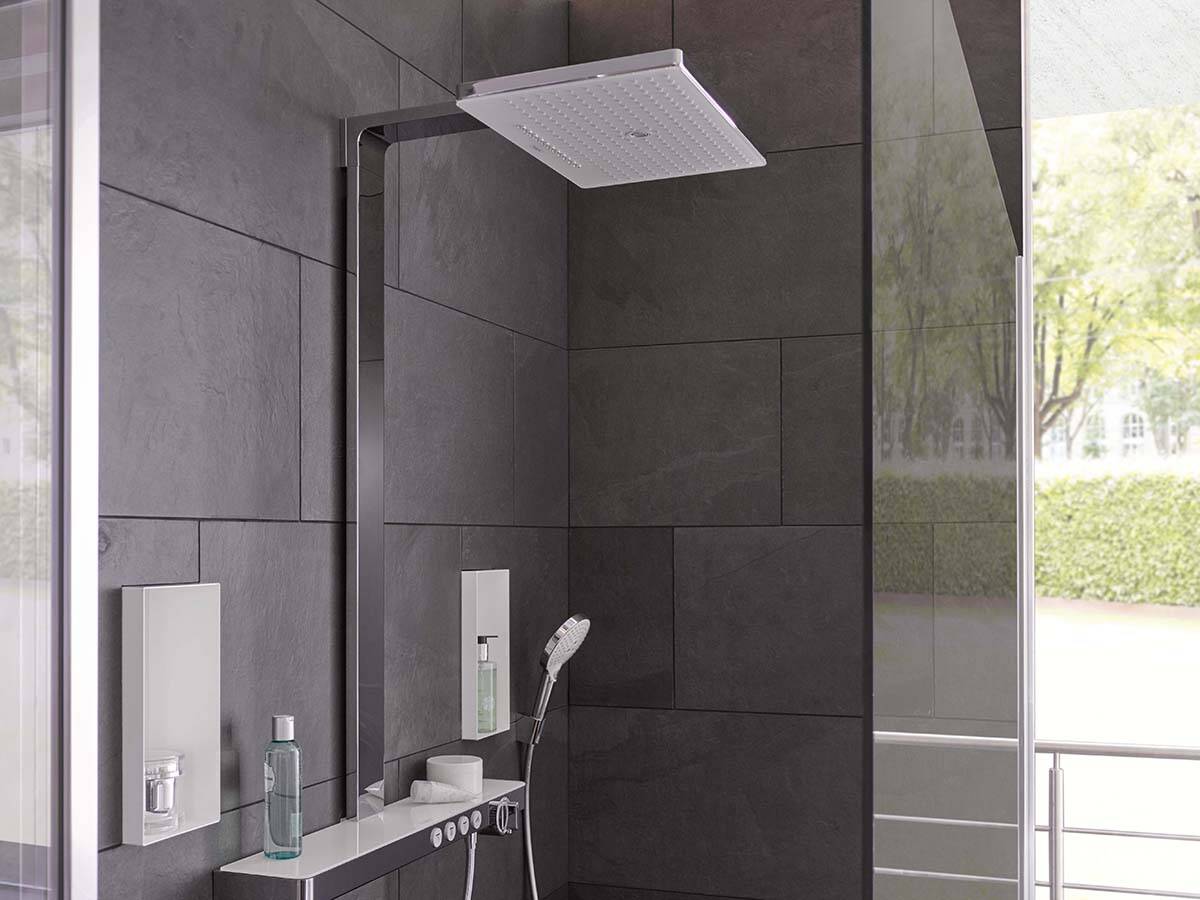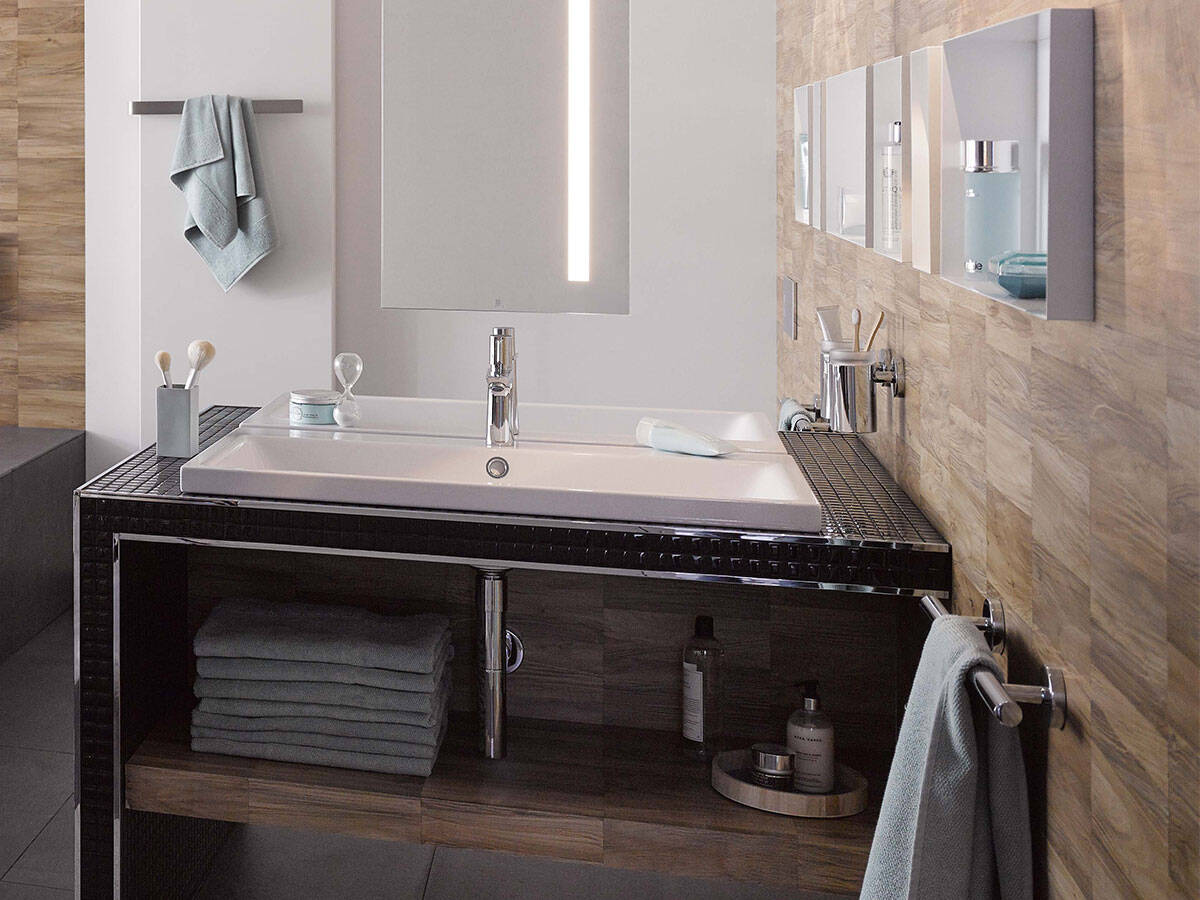 Trusted partners
Find bathroom showrooms in your area
hansgrohe Loading showroom data
An error occurred. Please reload the page.