Sensual symphonies of light and water
Smart lighting in your shower: hansgrohe RainTunes and Philips Hue
A subtle shimmer, bathed in light with plump jets: The colours and shapes of the light have a major impact on our mood. Find out how to transform your bathroom into a sensual masterpiece of light, water and design here.
The shower light as an integral part of bathroom design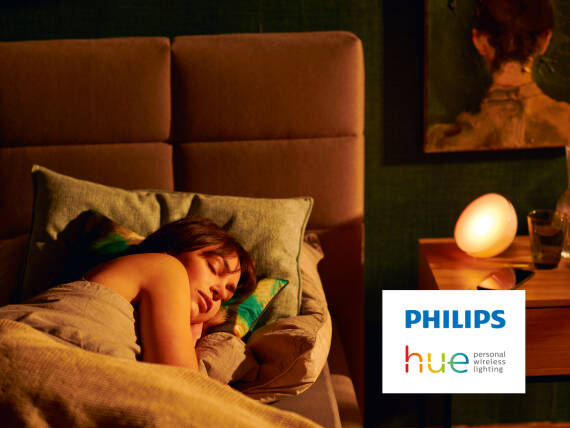 Having the right light in the bathroom can lift your mood and make the interior design shine. Featuring intuitive technology, the light creates a spa vibe and helps you to feel refreshed. As partners in smart living, hansgrohe and Philips Hue ensure you feel at ease in your bathroom day after day. Take showering as an example: Water, light, sound, moving images and fragrance are combined in hansgrohe RainTunes to indulge all five senses. Whether you want to feel fresh as you start your day, recover after sports training or relax before bed, you can simply choose the pre-configured shower scenarios to suit your needs.
Philips Hue: the smart home system that controls your shower lighting
Control your personalised shower using digital technology via the hansgrohe home app on your smartphone. hansgrohe recommends the Philips Hue, the RainTunes-compatible smart home system, as the perfect lighting partner to control your shower lighting. Whether you want indirect lighting in the shower, an atmospheric bedside lamp or light strip behind the mirror, Philips Hue is there to see you through the day and create unique visual effects. Philips Hue Bridge is also integrated in the hansgrohe home app.

How to control Philips Hue lighting products via the hansgrohe home app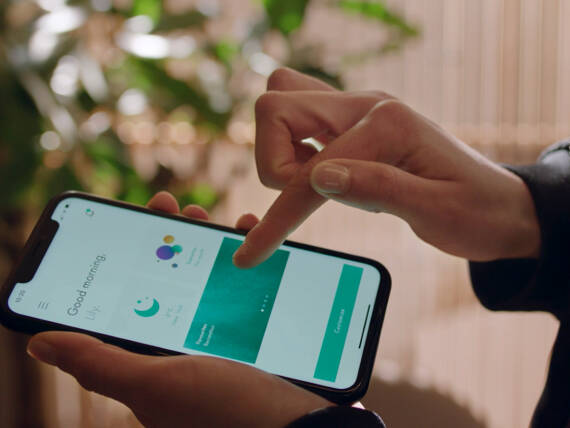 You need a Philips Hue Bridge to operate your Philips Hue lighting system. This smart control element must be set up via Wi-Fi to connect it to the hansgrohe RainTunes system.
Open the hansgrohe home app.
To use Philips Hue in the shower, go to the device overview via the app menu. Then select "Add new device", then "Philips Hue Bridge".
Follow the instructions to combine the Philips Hue sea of light with the indulgent RainTunes shower.
The Philips Hue lighting will start automatically when the shower scenario begins.
Now just enjoy the soothing symphony of water and light in your bathroom.