Limitless relaxation
Rainfinity: the sensuous pamper session for body and soul
Hansgrohe has designed a range of showers tailored precisely to your needs. Be pampered with unprecedented showering indulgence: Rainfinity. With this new line, discerning design and wellness lovers have the choice of various jet types. Add a special level of indulgence to your daily shower: Thousands of drops in the
PowderRain jet type
cocoon you up in a coat of water. The concentrated version is called Intense PowderRain and is great at rinsing out shampoo. Check out the new shower range for completely letting go and enjoying the here and now.
Rainfinity: The new archetype of design in your shower
The premium matt white finish is paired with the dark graphite of a subtly structured spray disc. It is always easy on the eye and pleasant to the touch. The innovative spray surface of the
XXL overhead shower
curves inwards slightly and the outlets are arranged in an innovative layout. The drops do not land on the head and shoulders from above – as they would in a standard shower – but bathe your body with water from head to toe.
Rainfinity: jet types, jet switch-over, shower control
It is easy to switch between the three jet types in the hand shower (PowderRain, Intense PowderRain, MonoRain) at the touch of a button with
Select
. The jet types in the overhead shower (PowderRain, Intense PowderRain, RainStream) will pamper you just the way you like it (see picture gallery). Use the intuitive button to make your selection: Combined with a
flat hansgrohe concealed thermostatic mixer
(ShowerSelect or RainSelect), the Rainfinity shower system is also an aesthetic delight with limitless possibilities for relaxation.
Rainfinity: broad range with state-of-the-art products and features
We have made a big thing of the
hand shower
: It features a 130 mm diameter for even more fun with water. We also have a
manual shower
for those who like purist and geometric design. hansgrohe is proud to present
the first overhead shower with angle adjustment
. Its innovative wall connection renders the conventional shower arm superfluous, making it a trendsetter in minimalist design. When you don't want your hair and face to get wet, reach up and tilt the flexible shower head at an angle of 10° to 30°. This enables you to shower comfortably and keep your head dry. Another new feature is the
shoulder shower
affixed below head height to enrich your showering experience. This can offer refreshment, especially when coming out of the sauna. Or relaxation, particularly before going to bed. It also keeps your hair dry and you can place your shower toiletries on it. To enjoy all the benefits of Rainfinity at once, we have combined the overhead shower, hand shower, shelves and concealed controls into one
showerpipe
.
HGHBWMediaGalleryImageElementComponentModel (8810231170108@3)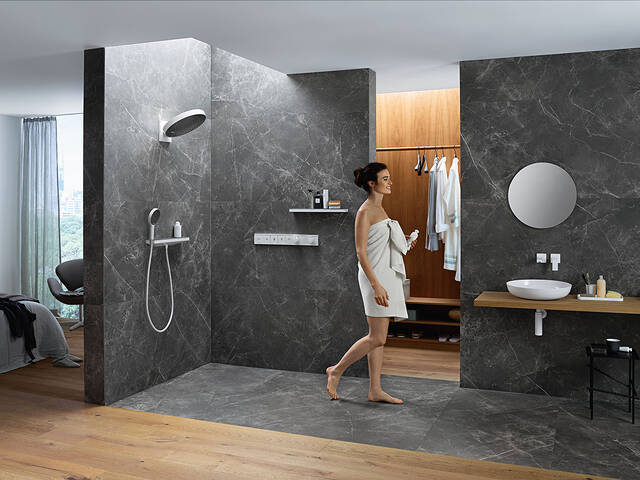 HGHBWMediaGalleryImageElementComponentModel (8807987184700@5)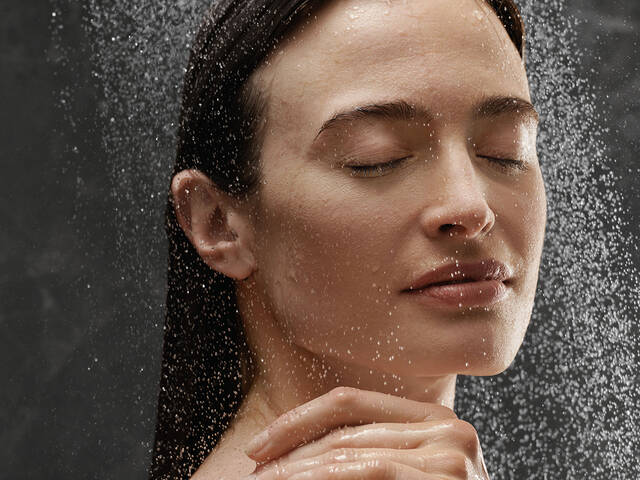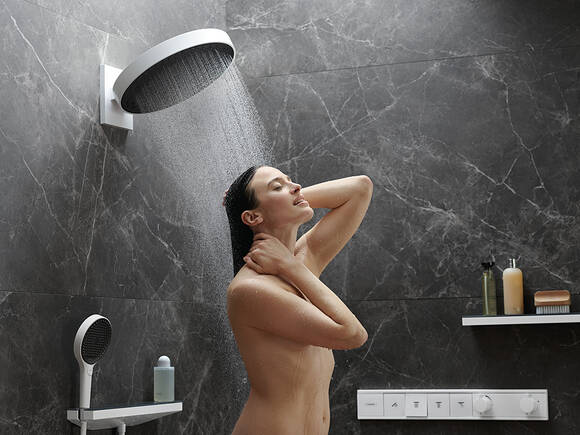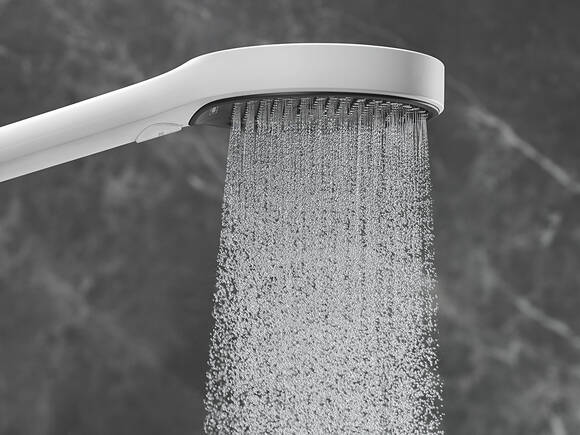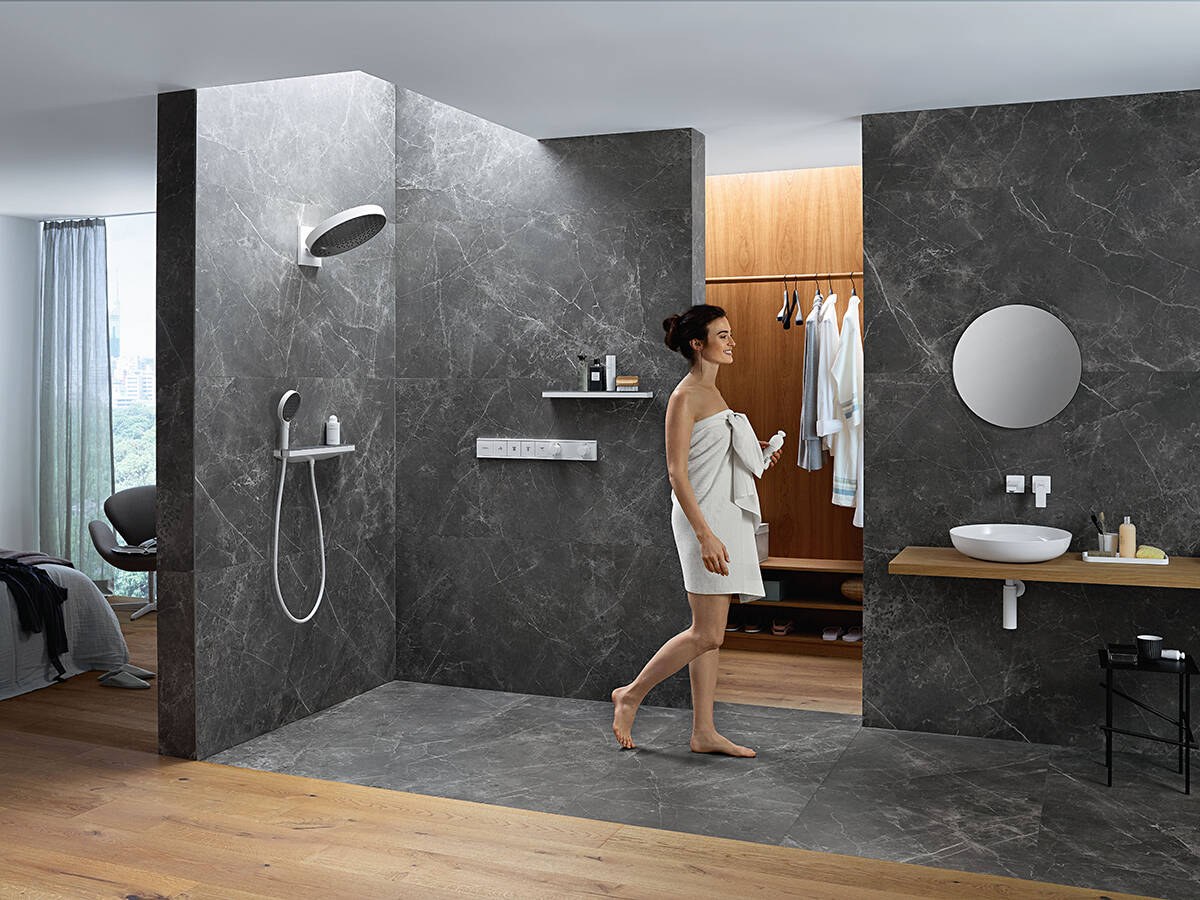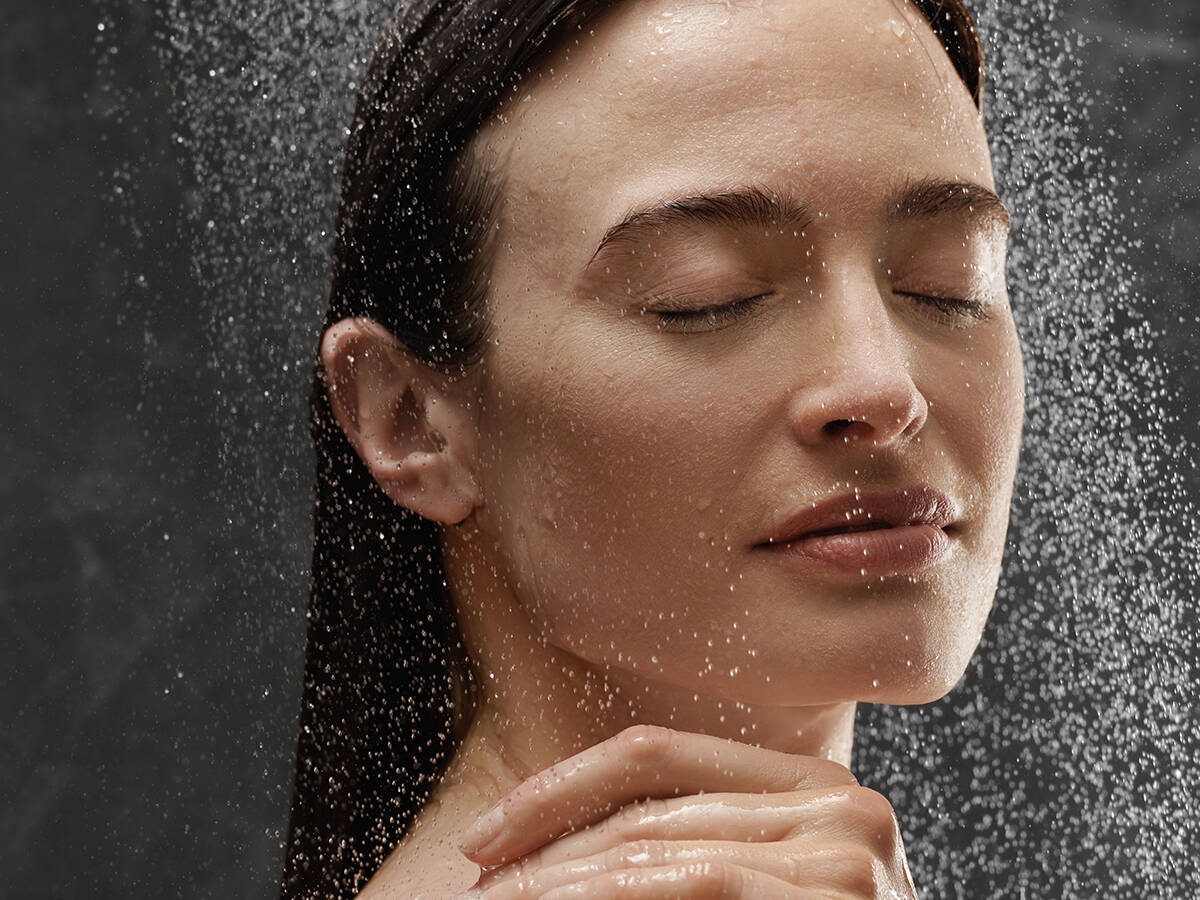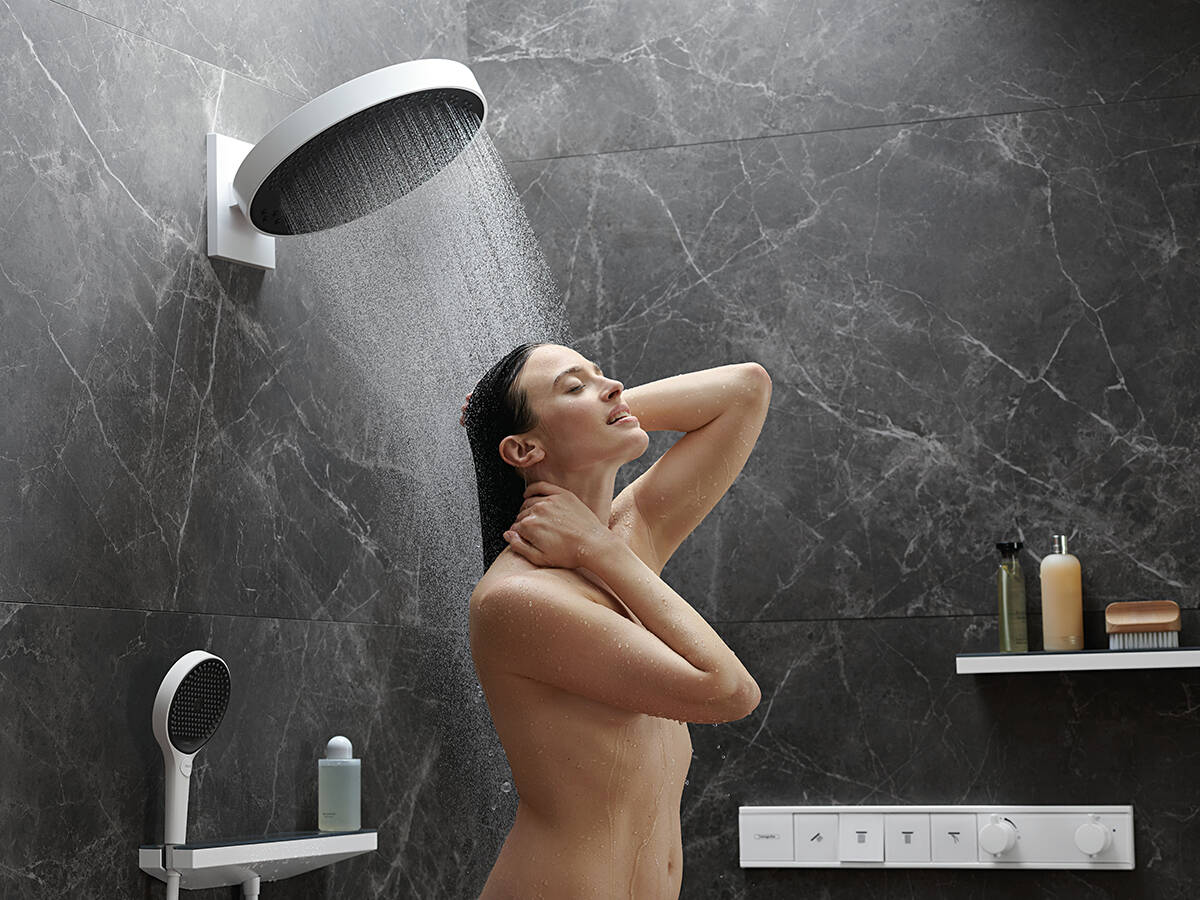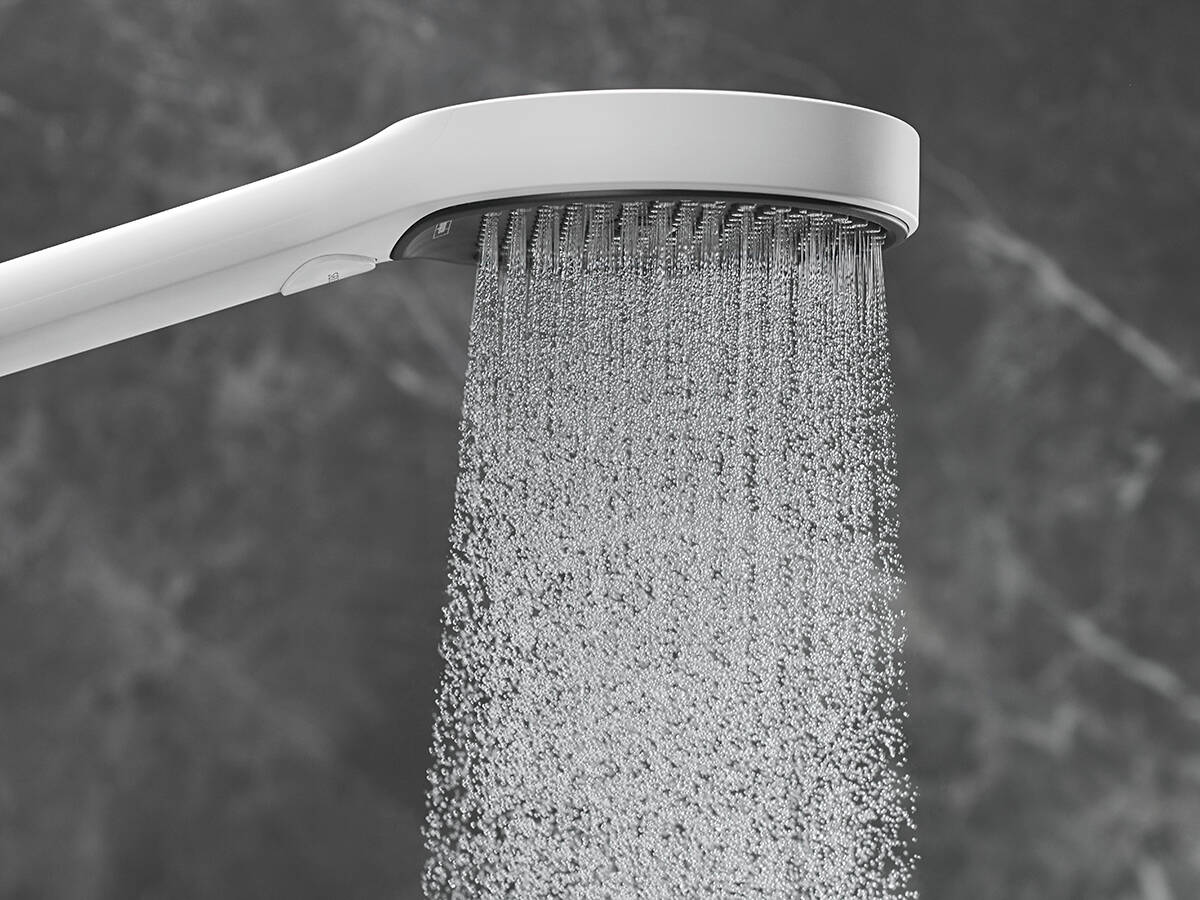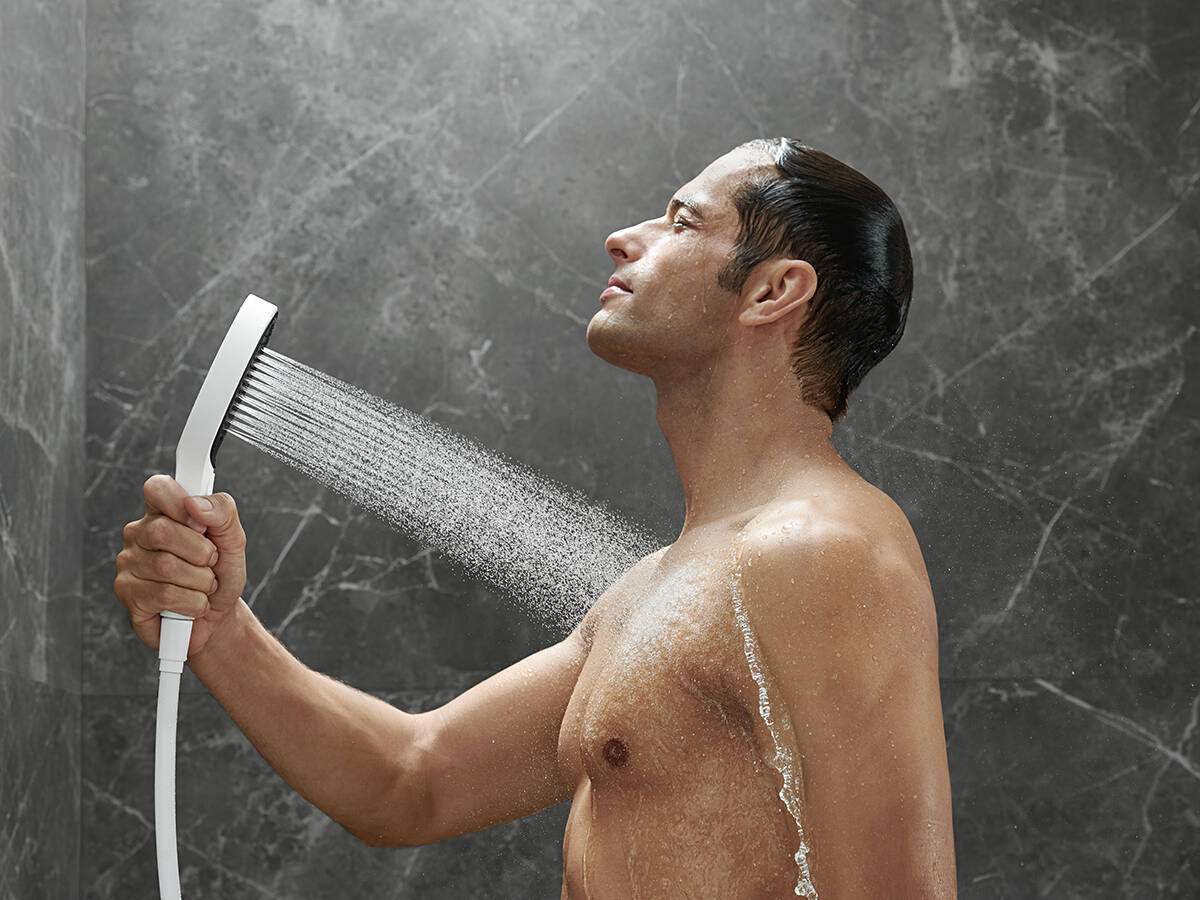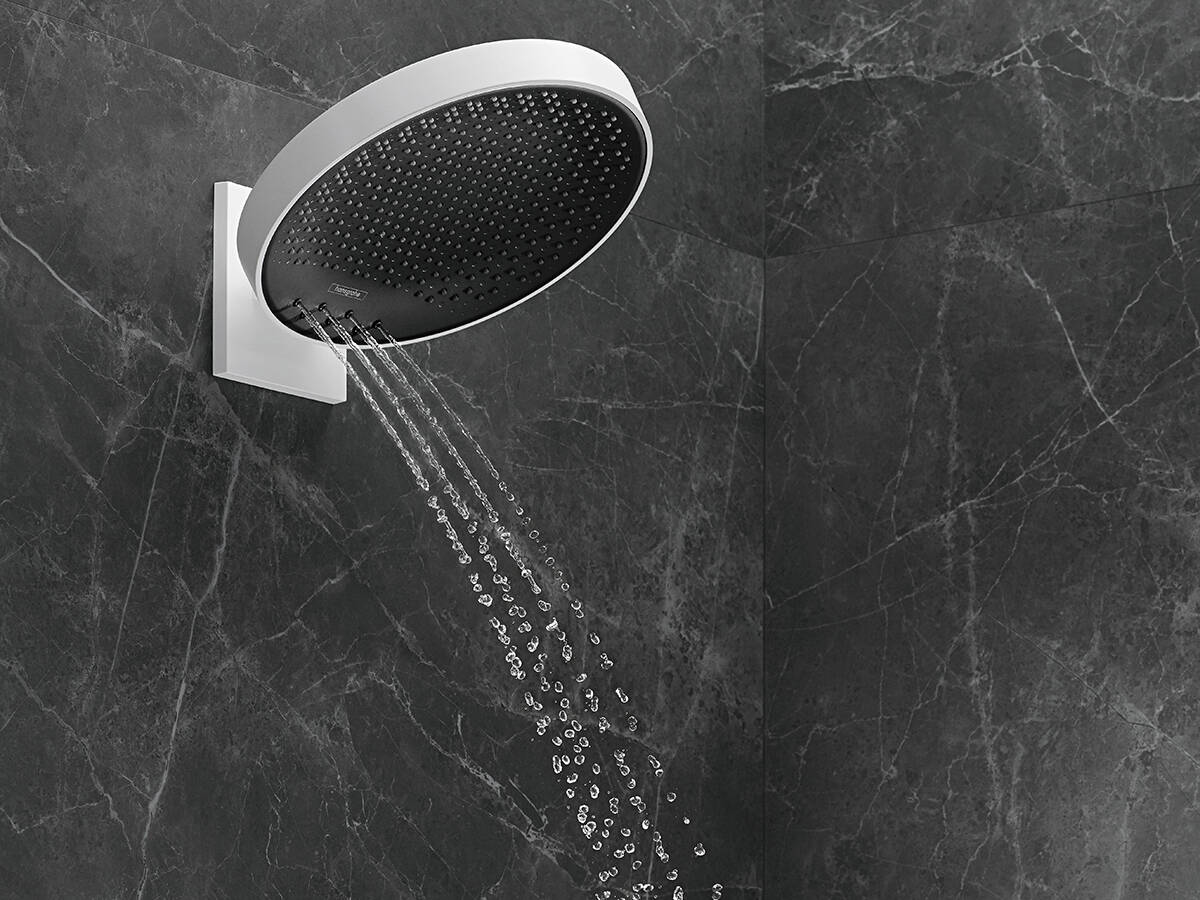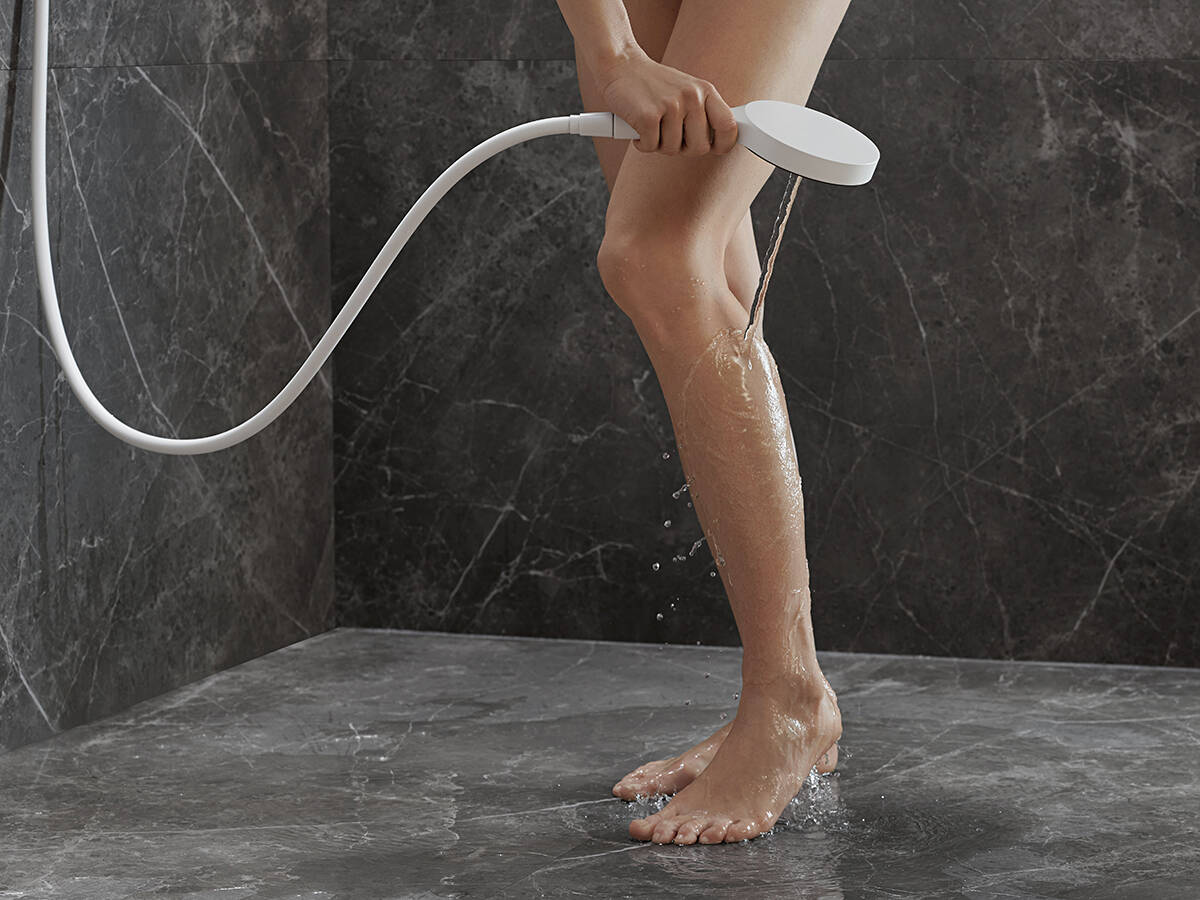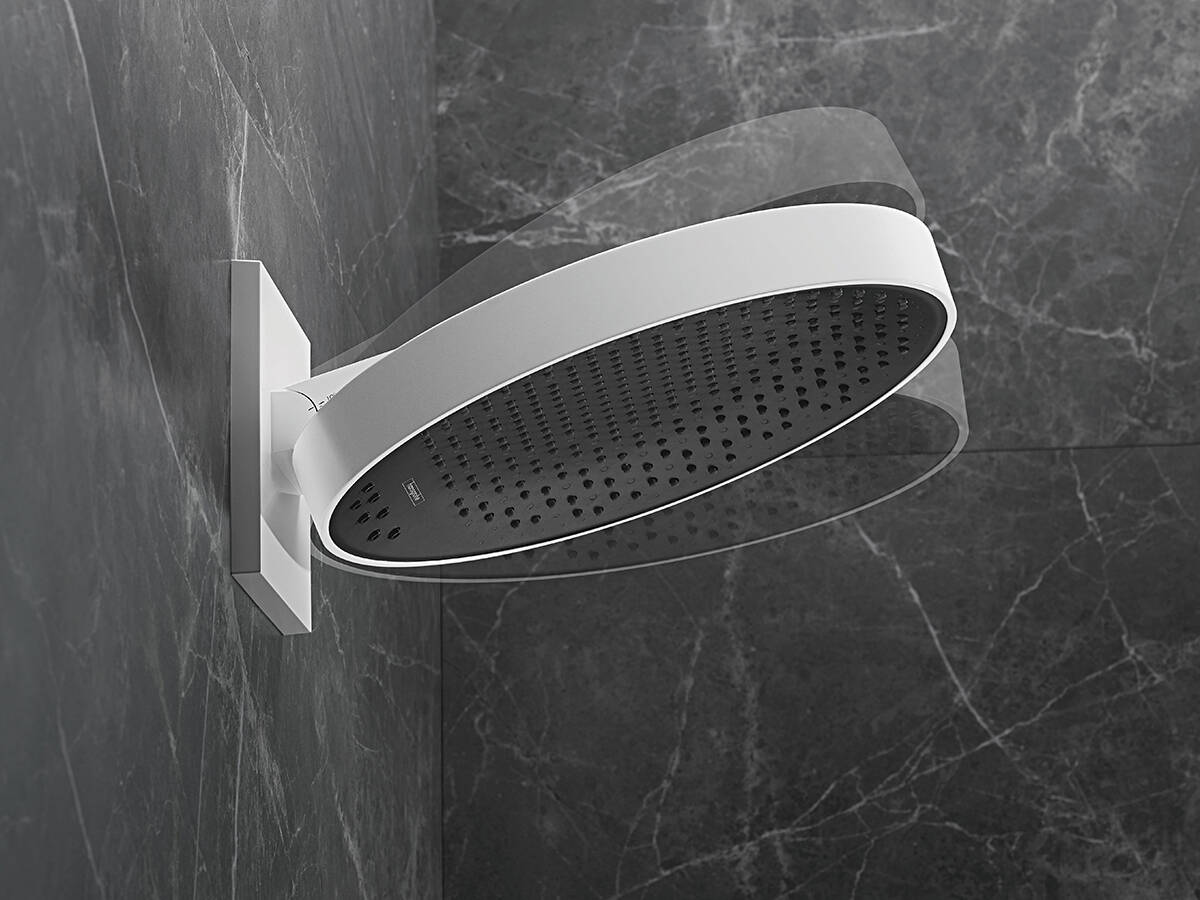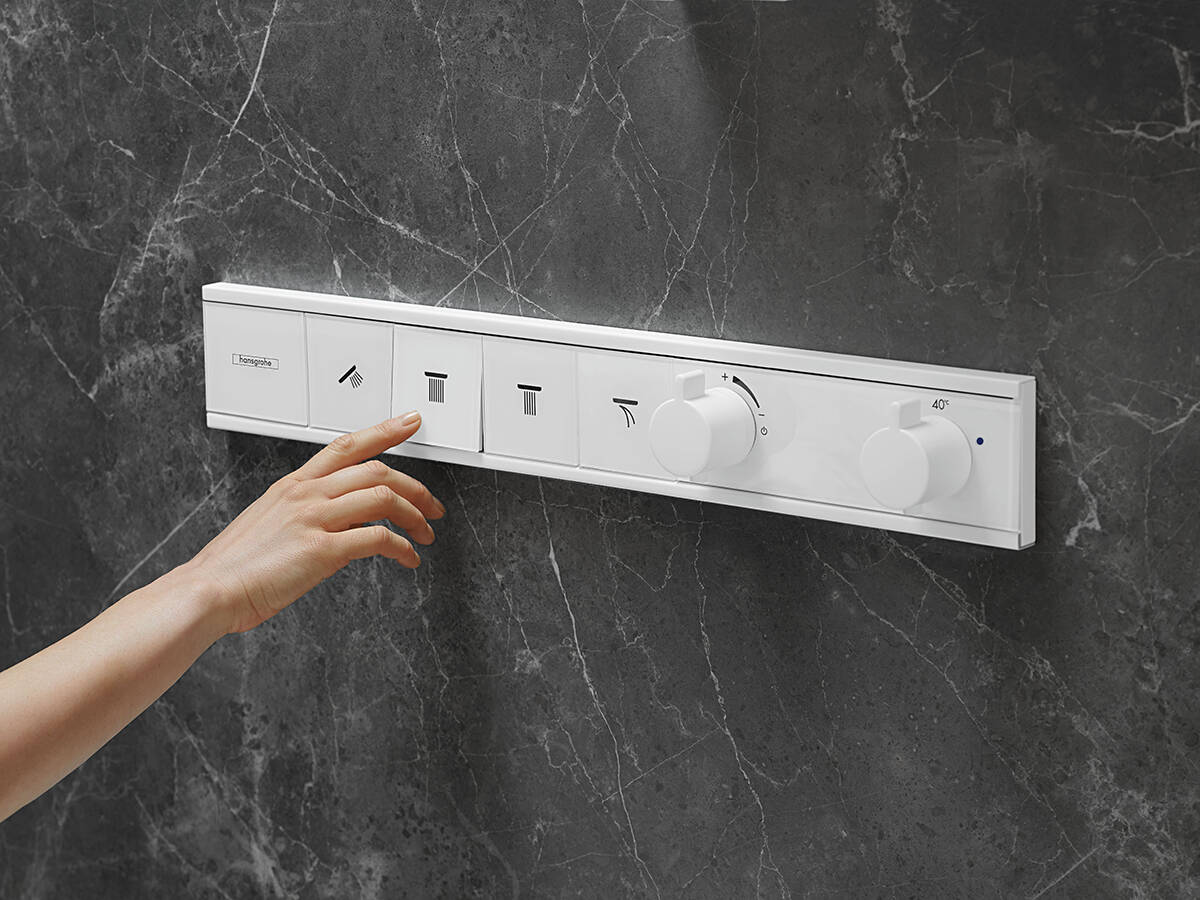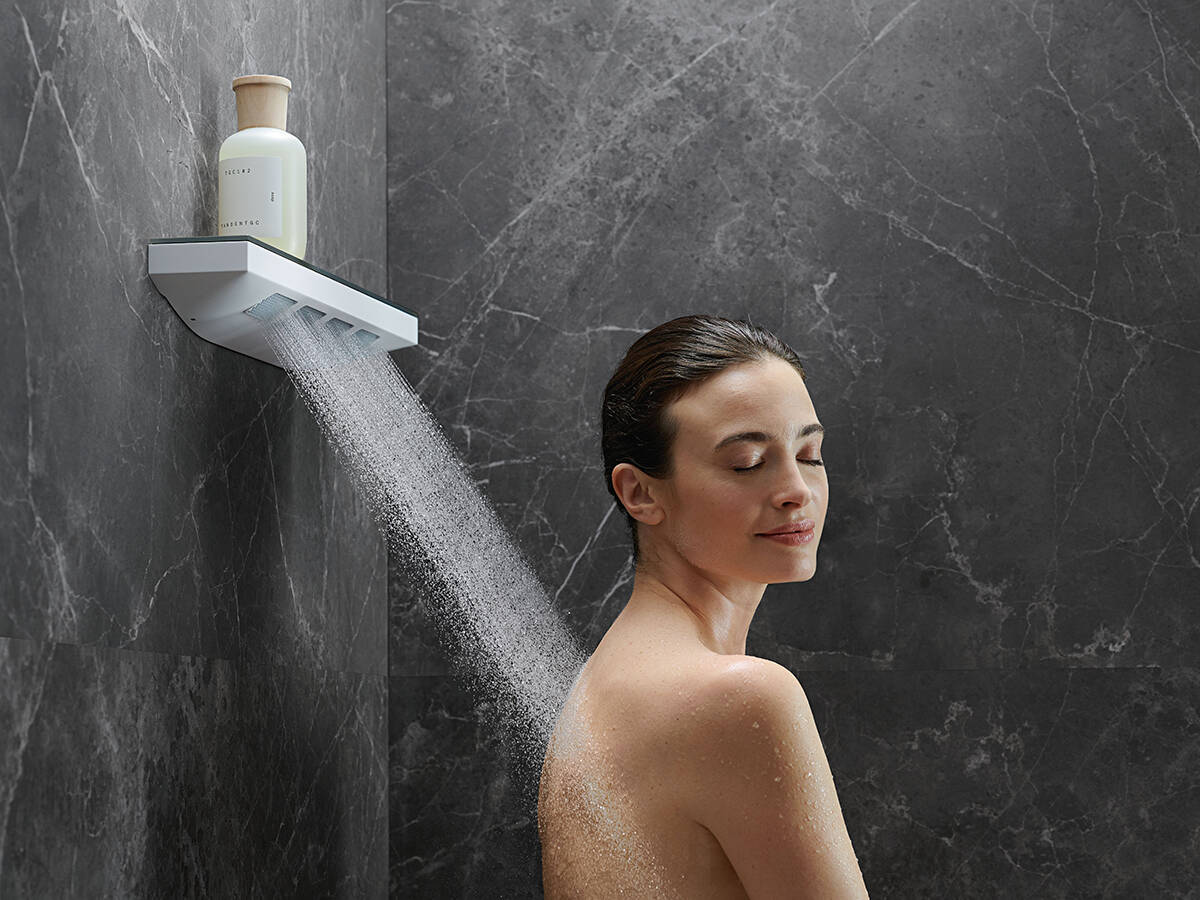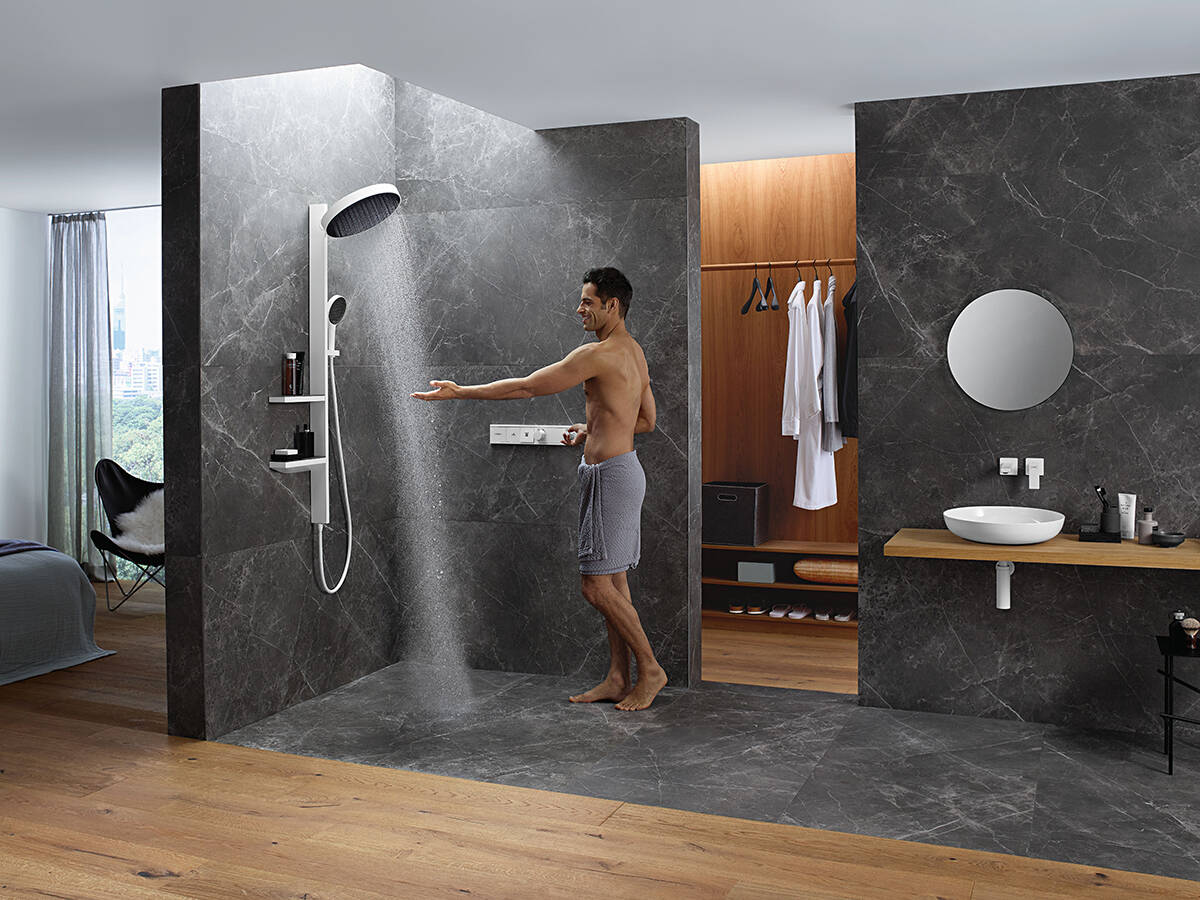 Trusted partners
Find bathroom showrooms in your area
hansgrohe Loading showroom data
An error occurred. Please reload the page.