For those who don't do mornings
Cheerful bathroom featuring practical furnishings and a vibrant colour scheme
In a family bathroom with a practical interior, light and vivacious colour compositions create a cheerful atmosphere. Surfaces in bright pastel shades and bold colour accents in sunny yellow enhance the effect of natural light in a room with a streamlined floor plan. A functional interior offers comfort for the entire family and carefree water indulgence.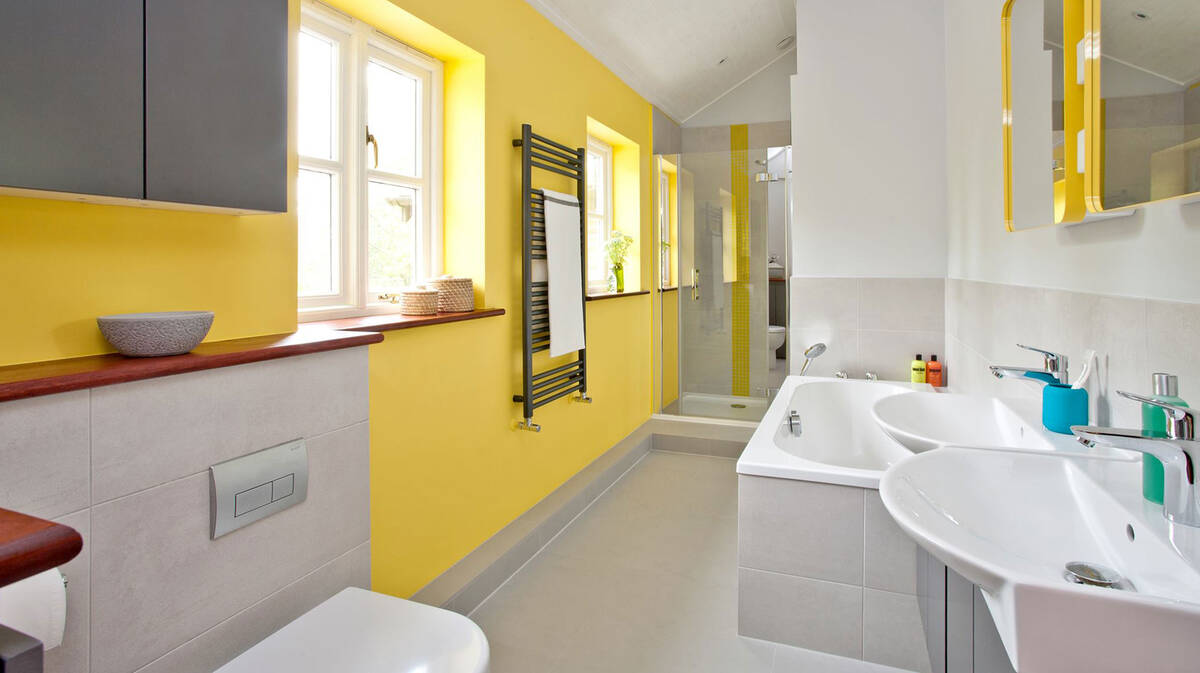 +3
Everything on the watch list
Product noted
Product saved for 30 daysTo the notepad
The product could not be saved.
Please try again.
Cheerful family bathroom in sunny yellow
Practical bathroom design for enjoying unrestricted functionality in a small space
Would you like to create a cheerful bathroom, and do you want to combine customised design with modern functionality in a compact space? Design a room in bright basic tones, and enhance the effect of natural light with a sunny colour scheme. In buttercup yellow, a wall with classic windows with glazing bars really attracts the attention and puts you in a good mood. Pastel grey surface areas and functional bathroom cabinets in subtle dark grey act as areas of tranquility in the interior. The space-saving configuration allows bathroom accessories to disappear inside simple cupboards and gives the room an orderly feel. Two wash basins and a large bath tub are some of the features of the family bathroom. The shower is located in the room's vanishing point. Its glass partition provides a counterbalance to the door opposite in rustic wood.
Harmonious design and technological convenience in a practical bathroom
Reliable functionality is part of a practical bathroom. The mixers in the hansgrohe
Logis range
 are ideal partners for modern bathroom design, thanks to their
clean lines and gently curved surfaces
. Combined with innovative technology, the clear formal language makes them a pleasure to touch and at the same time enables the responsible use of valuable resources. This is what contemporary water indulgence looks like.
HGHBWMediaGalleryImageElementComponentModel (8802582955068@2)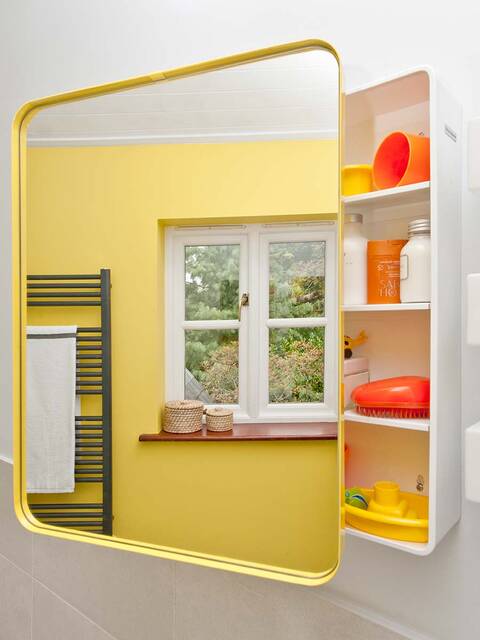 HGHBWMediaGalleryImageElementComponentModel (8802583053372@3)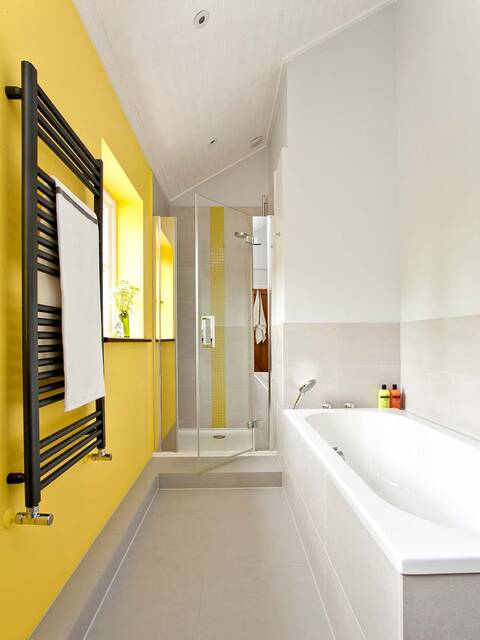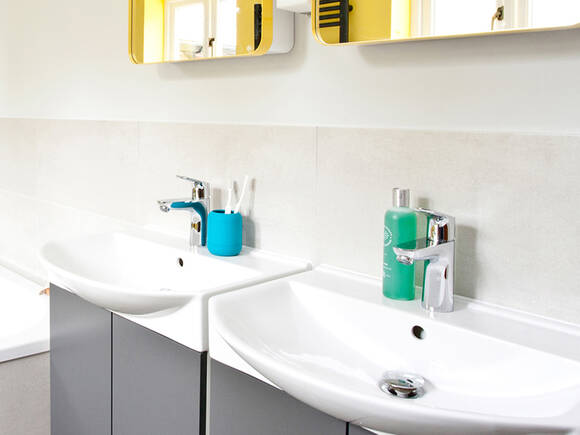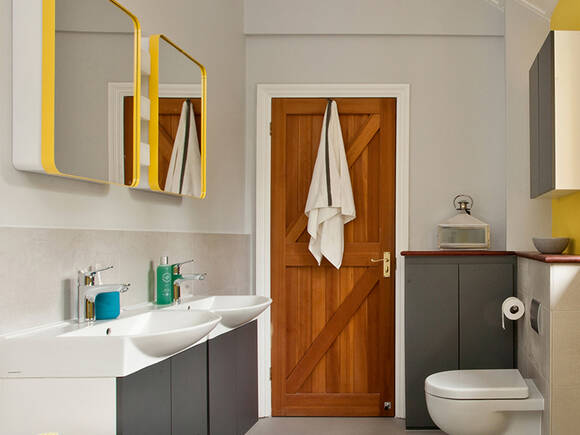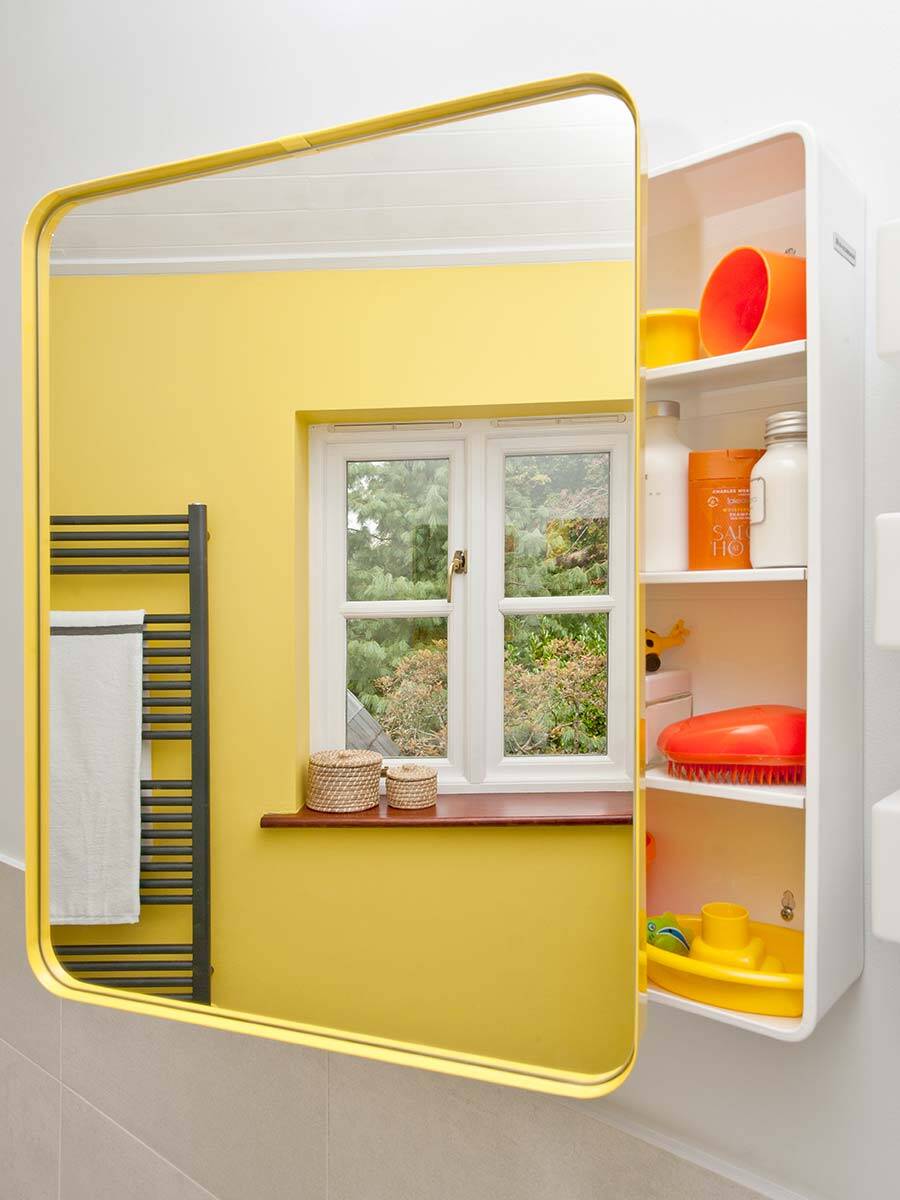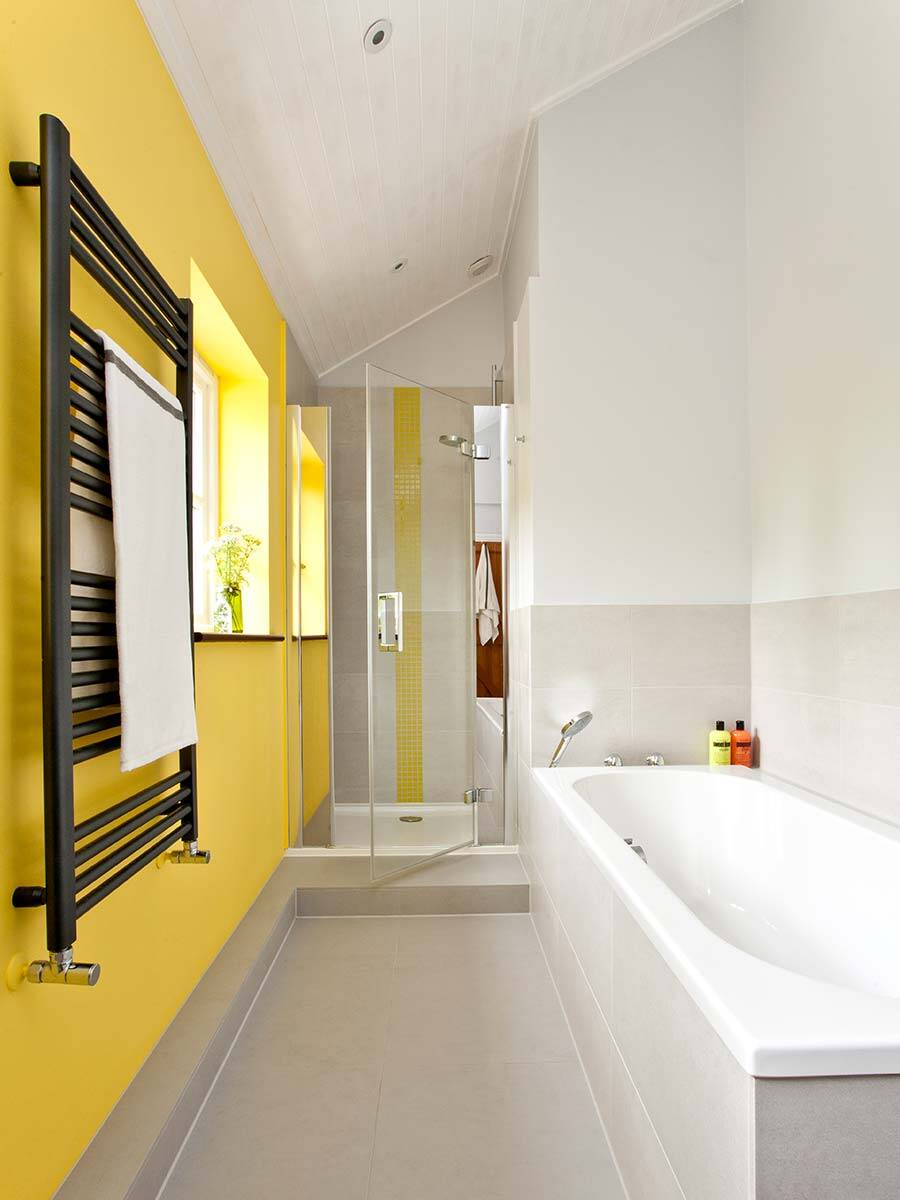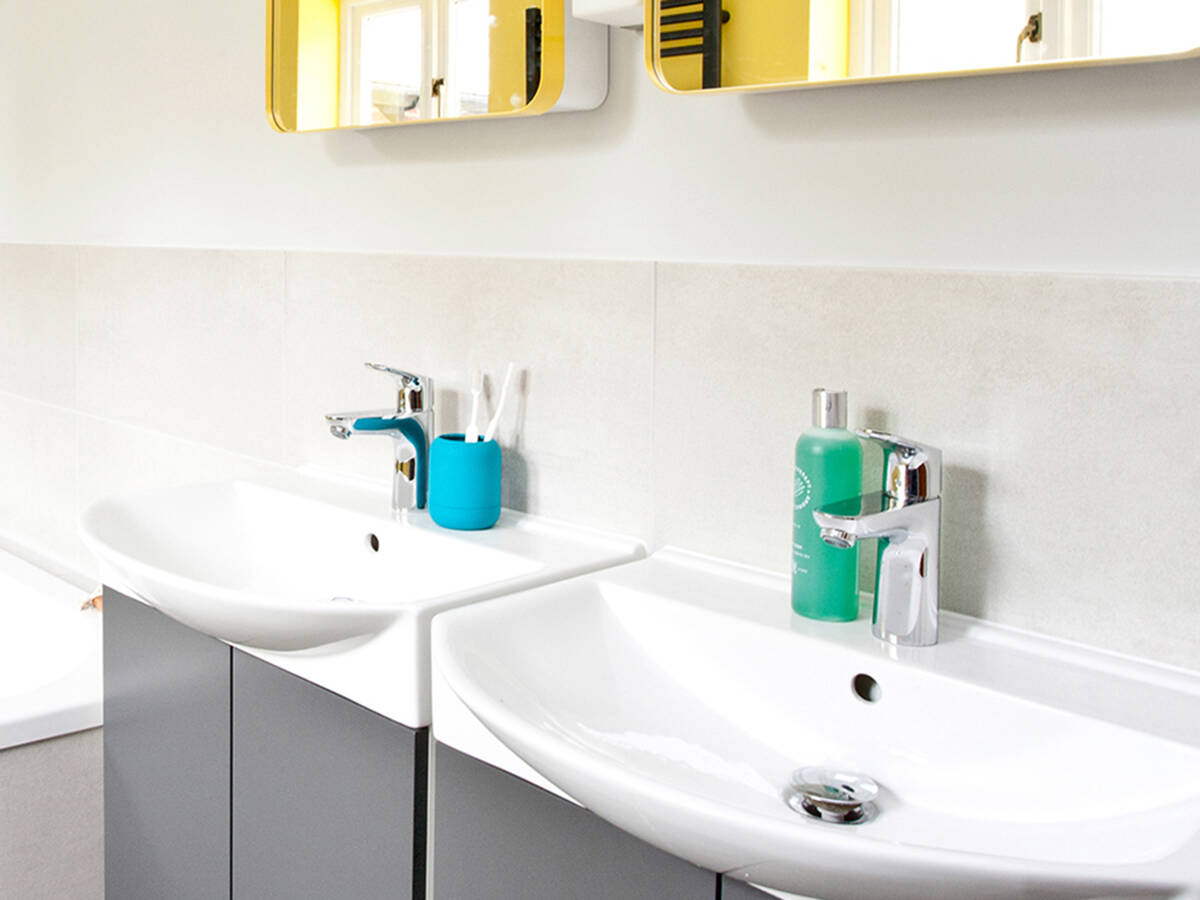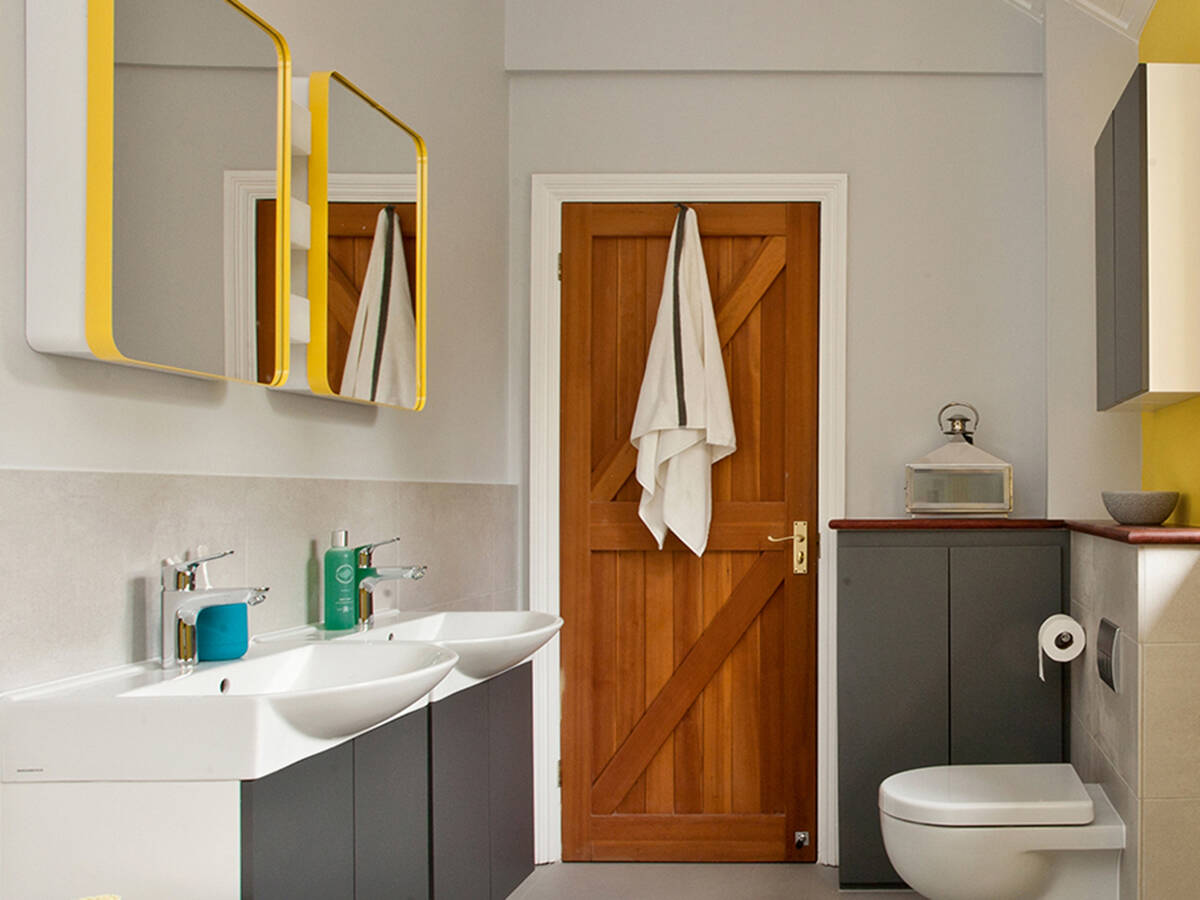 Trusted partners
Find bathroom showrooms in your area
hansgrohe Loading showroom data
An error occurred. Please reload the page.