Top news from the world of hansgrohe
Latest news
Find out all about the hansgrohe brand here: information about product innovations, the latest design awards, the BORA-hansgrohe cycling team and other facts and figures.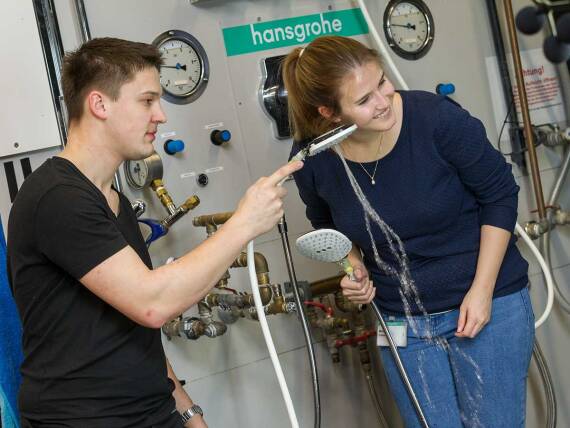 What does the perfect sound of water actually sound like?
She's hansgrohe's good ear: sound expert Melanie Grüner. She works on refining enjoyable water sounds at the research and development laboratory in the Black Forest.
Read the article here
Press releases and downloads
Here you will find press releases and downloads about the latest products and projects, topics and dates relating to the hansgrohe brand. Please download the information directly or contact us. You can find your contact names for the press on the Hansgrohe Group website, which also contains information about dates, the Annual Press Conference and Hansgrohe as a company. Thank you for your interest!
Trusted partners
Find bathroom showrooms in your area
hansgrohe Loading showroom data
An error occurred. Please reload the page.